Tragic & Fatal Lesson As Petroleum Black Marketer's Wife, 2 Children Burn To Death In Lagos, Nigeria
Tragedy struck in the evening hours of August 20, 2022, in the Dantata area of Satellite Town, Lagos State, Nigeria, as a renowned petroleum products black market operator in the area, identified as David Olabanji, lost his wife, also identified as Rhoda, and two children to an explosion at his shop where he deals in the adulterated products.
Reports hold that David was with his family at his shop when the fatal explosion suddenly happened and, unfortunately, trapped his children inside as they were asleep. His wife allegedly ran into the shop in an attempt to rescue the children but sadly got trapped in the inferno and burned to death with them.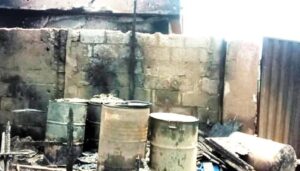 According to an eye-witness account, everyone in the area was well aware of David's shady business, but his wife and children had come to visit with him from Ibadan, Oyo State, Nigeria, on that fateful day.
"The man usually deals in the adulteration of PMS products, among others, in his shop. Around 4.30 pm on the day of the incident, the man and his wife were outside the shop while their children were sleeping inside when the fire started burning the shop.
The wife quickly rushed in to rescue her children, but she was unlucky. She, alongside her children, got burnt to death by the fire. The man also made an attempt to rescue his family, but he couldn't.
He sustained severe burns and was rushed to a nearby hospital for treatment. The man was adulterating the PMS products around the shop when the explosion happened," the witness revealed.
It was also gathered that the fire was eventually put out by officials of the state fire and rescue service, police officers, and other emergency responders.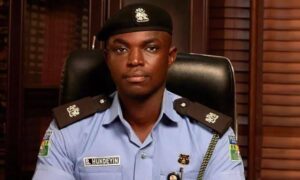 Other eyewitnesses also disclosed that the two children were still very young. They had reportedly come to spend the holidays with their father in Lagos State before meeting their untimely death in the explosion along with their mother.
Confirming the sad incident, the Lagos State Police Public Relations Officer, SP Benjamin Hundeyin, revealed that David was still recuperating in a hospital but would be facing an investigation afterward for engaging in such a criminal act.
"The man has a case to answer. He is in the hospital receiving treatment, but he has a case to answer. He is known for engaging in the illicit trade in the community. His wife and two children were with him when the fire incident started.
The children were sleeping inside, and the wife ran to rescue them but got burnt to death alongside her children. The man's family actually came to visit him from Ibadan. An investigation into the incident is ongoing," SP Hundeyin said.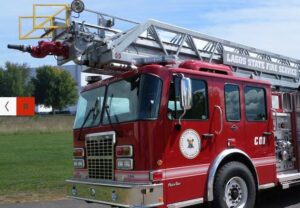 A bitter lesson and caution for everyone in this man's tragic story are that we must all be very careful because the evil we do is always waiting around the corner to pounce and catch up with us, especially when we refuse to repent!
This man has allegedly been selling adulterated petroleum products in that area for many years, and only God knows how many people's generators and even cars will have been damaged by the terrible products he also sells at exorbitant and cut-throat rates.
No deed goes unrewarded in this life, and sooner or later, karma will catch up with you if you refuse to relent from being evil. In his case, he was even still reportedly in the middle of making another adulterated batch when his judgment befell him. Sadly, it claimed the lives of his innocent children and wife, and it is even more heartbreaking knowing that it could all have been avoided if only he had been an honest and straightforward person.
Crime and evil do not pay! Please desist from them today if you're still involved in anything shady. And, may God be merciful to us all; amen.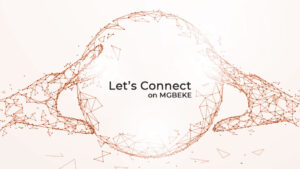 For your news, real stories, Let's Connect, and adverts, click on the link below:
https://mgbeke.media/advertise-with-us/
For your Natural Skincare Products & Supplements, click on the link below:
Do you want to support our charity work? Click on the link below: