Time, Money & Self Management Is Key To Your Success In Life – Master It!
It's the first day of another work week, and I am sure many of you are either at work already or are almost at your workplace this morning. May the good Lord bless and cause all our hustle to flourish greatly, Amen.
Having your work, talent, business, gift, or career flourish in this way has got a lot more to do with yourself than it does any other factor or influence! I will explain this in a bit more detail shortly. Read on, please,
Now, I said that getting your hustle to flourish abundantly is not a function of prayer alone, not because prayer is not needed, but because you cannot substitute the roles of any human factor for a supernatural one and expect things to work seamlessly.
We see this happen a lot in some nations like Nigeria, and it is one of the reasons it looks like there isn't much progress in many areas of the economy. People are quick to defer to "praying for help about it" way more than they are willing and ready to put in the efforts required to make things work.
My dear brothers and sisters, there is nobody in creation that God did not give one talent, skill, gift, or one opportunity or the other for them to break even in life. The challenge many of us have is that our eyes are always either more on our problems than our possibilities or even stuck on other people's talents that we may not have. Such an attitude breeds envy in us, and envy is cancer in their bones that entertain and carry it about in their hearts, so get rid of it now!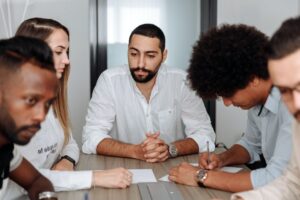 When we learn to focus our eyes and energies on the right things, we will see an exceptional level and amount of growth in almost every area of our lives. So, to flourish abundantly as we desire, we must know and understand that time, money, and self-management are critical to our success in life! As I mentioned earlier, every person in this life has been equipped to shine, flourish, and dominate their space with their abilities.
But, some are incredibly wealthy while others are miserably poor because of the know-how to manage their money, time, and themselves properly, and they do it diligently. In contrast, the other either does not know how to or would rather just "pray for abundance" instead of working towards it. Please look at what the wise man said about this below:
"Much food is in the tillage of the poor: but there is that is destroyed for want of judgment."
Instead of being sad or depressed over the things you feel you don't have to go on for yourself, examine how you have been handling the little you have first. If you make the proper and much-needed improvements in the way you spend your energy (self), money, and time daily, you will begin to experience a new level of abundance you must have always thought to be impossible.
Impossible, though, is only for feeble minds that cannot dare to dream and aspire to greatness, and this is not who you are! No matter your present circumstances, situations, and challenges, you will rise above them and succeed significantly in life because you have all it takes within you already!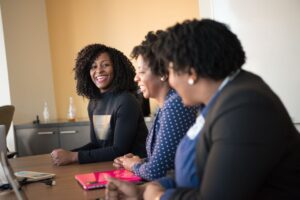 There is much abundance, resources, riches, and great wealth in the storage of poor people, but they never enjoy any of it because they refuse to put in the necessary work to flourish. Today, we will all go out with a different mindset and perspective on how we approach all we do daily. Pay a lot more attention to how you spend your time and money on anything you want to do. Also, watch and adjust how you protect your health and well-being each day, and you will surely start to experience that seamless and abundant flourishing you desire.
God has helped us already. Now, it's time to get up and put in our quota and fulfill our end of the bargain so that we may tap into and start enjoying all that has been provided for us already. May we find grace to begin doing this well and excel at it today and always. Amen!