Those Things In Your Mind That's Stopping Your Progress – Delete Them!
Good morning, my dearest ones. How did your Easter holidays go? I hope you had a lot of fun and found quality time to rest?
My thoughts that I'd like to share with everyone today are quite direct hence may be very brief. A man's greatest enemy is always born with him and shares everything with him from conception, birth, nurturing, and growing, even until he dies in most cases.
Before you start thinking or wondering, no, I'm not referring to your twin if you have one. Your greatest enemy that was born with you is yourself! It takes many of us a long while to realize and remedy this, but, sadly, our adversary has been around for ages, so he already knows.
Have you ever asked yourself why the scriptures and every philosopher and mental coach have always been very particular about your thoughts? Do you truly know why you're commanded, chastised, admonished, and implored to resist every form of negativity in your mind constantly?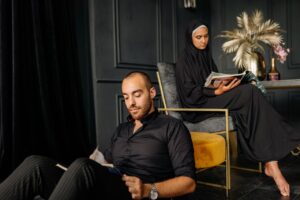 It is because your greatest enemy is your mind, and if it is not adequately guarded and trained, it will be weaponized against you! All the enemy needs to do is drop a tiny seed of doubt, fear, despair, or any other negativity, and then he steps aside to enjoy the show of your life from a distance.
An unguarded and untrained mind is the worst enemy of its owner because it will water and keep watering the enemy's seeds till they grow into giant strongholds and become almost insurmountable. How can you conquer this enemy that is within you? Delete everything in your mind that is not moving you forward!
If there is one thing that I learned from all my trials and tribulations in life, and I've also made sure always to do, It's to daily and constantly affirm positive thoughts and God's promises over my life. It works like magic, I dare say!
I leave you with the words of King David today: "For, lo, the wicked bend their bow, they make ready their arrow upon the string, that they may privily shoot at the upright in heart. If the foundations are destroyed, what can the righteous do?" – ‭‭Psalm‬ ‭11:2-3‬. Notice where he says the wicked one's target, and then the repercussions of allowing their shot arrows (evil seeds, negative thoughts, unproductive desires) dwell in your heart?‬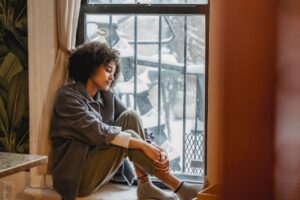 You must decide to delete all those things in your mind that are stopping your progress today! Nobody else can do it for you, no matter how hard they try. If you refuse to let go of the negativity that crawls upon your heart and delete it, you may continue to, sadly, produce those unwanted results.
Weed through your mind today, and delete everything in it that is not moving you forward. Your life will be a lot more beautiful, sweeter, and super productive when you tame and conquer this enemy within! May God grant us the grace to always overcome, Amen.
By: Dr. Sandra C. Duru