The Word of God Cannot Be Rubbished Or Ignored – Respect Gifts And Offices!
Good morning, my Mgbekenized family. I trust that you all had a lovely night's rest.
Before I proceed with the sermon for today, I'd like to wish everyone a joyous Easter Sunday and a lovely holiday as we celebrate this season.
I had the inspiration to speak to our spiritual fathers and pastors last week, and the same remains on me as I awoke this morning.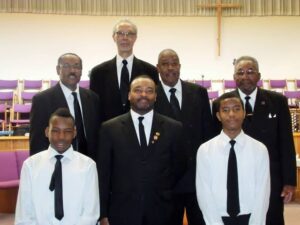 Recent developments and events in the last week have also somehow necessitated the need for this particular conversation today as well…
Dear Man of God,
You can not do everything by yourself! There is a reason why God gave different gifts and offices to HIS Bride, the Church. HE did not put all HIS gifts in only one person in the Church because there should be diversity in functions.
"Now ye are the body of Christ, and members in particular. And God hath set some in the church, first apostles, secondarily prophets, thirdly teachers, after that miracles, then gifts of healings, helps, governments, diversities of tongues." – ‭‭1 Corinthians‬ ‭12:27-28‬.‬
This rich scripture in 1 Corinthians 12 has a lot of instructions to this effect, and I really cannot over-emphasis them. Here are a couple of pointers from it that I would like to pick out and talk about as we commune together today.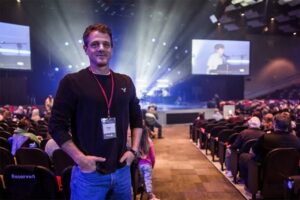 (1) There Is No Useless Or Lesser Office/Gift In The Church – Verses 20-23:
The eyes cannot tell the mouth that it is useless because it does not see, and neither can the tongue tell the ears that it is less significant because it cannot taste. Every part of the body is as vitally important as the other, and the same applies to every arm and office in the church too.
Dear man of God, you were given a significant role by God to guide and guard HIS flock as the shepherd of that congregation, but please understand that you can never do everything all by yourself.
That brother who is a gifted administrator around you and the other who excels at ushering and crowd control are not beneath you or any less important to the body because they do not mount the pulpit to preach or teach.
This "God-complex" amongst many pastors today is because we have all forgotten one vital truth according to verse 27 in this scripture: Christ is the head of HIS Church, not any pastor or so-called general overseer! We are all HIS body and are assigned different roles and functions with diverse gifts to fulfill in this body.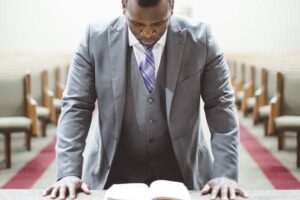 (2) You Cannot Be Everything, Dear Sirs: You shouldn't even try to be lest you collapse one day and pass on before your time.
I spoke about this extensively last weekend, but it still remains heavy on my spirit to date, so I'm hoping the person who needs this will read and heed this admonition.
Verses 4-12 clearly define each role and every office in the body of Christ. I believe that we would all enjoy a lot more cohesion and the manifestation of HIS power and grace than we are currently experiencing and have witnessed in recent years.
My words are not an attack on any minister, church, or leader but a cry born out of genuine care and a desire to see us all flourish to levels that we are undoubtedly capable of.
Till we meet again next week…May God keep us all in HIS grace and mercy, always, amen.
Prof. Mgbeke loves ❤️ you.
#PROFMGBEKE