The Power Of A Woman – Blessed Is The Man Who Knows And Respects It!
I recently came upon a material speaking about the power of women, and it got me thinking and reflecting deeply on many things that I have seen play out in our societies today.
The norm and natural order of things have been alarmingly discarded, and many things that ought not to ever be have been established as normal in many circles worldwide.
Sadly, though, those who live and follow such patterns and practices are only shortchanging themselves – a product can never be wiser than its manufacturer, just as the clay can never be more intelligent than the potter.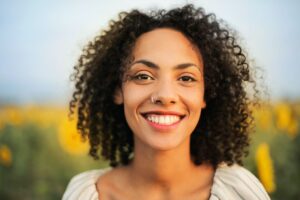 One of these abnormalities is how many of today's women have been deceived into losing their God-given power and control for a mirage of many even mistakes for "feminism." I'll like to address this first below.
The truth is, God gave the woman so much power but placed her in a weaker physical frame than the man. Seeking to rub egos and physical equality with a man is a complete perversion of everything the Creator intended for a woman because HE already endowed her with so much in that camouflaged weaker body HE gave her.
It is only a woman who doesn't recognize the powers given to her by Almighty God that suffer unnecessarily in life because she allows | permits herself to be messed up when she doesn't stand in the place of her divine authority and powers.
Let me give you an example of how powerful a woman who knows her place and authority and stands on it can be. In the book of James 3:4, the scriptures say: "Behold also the ships, which though they are so great, and are driven of fierce winds, yet are they turned about with a very small helm, whithersoever the governor listeth."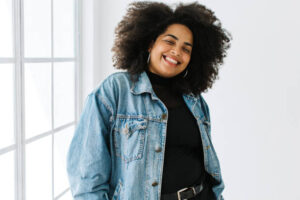 Every woman in the history of creation who has understood and followed this principle has ruled nations, won battles, conquered dynasties, and singlehandedly brought mighty empires down without wielding a sword or shooting a single arrow!
As much as many of those women did use their recognized power and authority for evil and treacherous acts, there are yet many others, too, who did remarkably well with their God-given power. Cleopatra practically ruled Rome and Egypt together, as she had both Julio Ceasar and Marc Anthony wrapped around her fingers.
Esther was very instrumental in the salvation of the Jews in her time. As Queen of the mighty King Ahasuerus, she knew her role and power, and she played and used it to perfection.
While Absalom was busy being a rebellious brute and leasing a coup against his father for the crown, Bathsheba effortlessly got King David to will the throne over to Solomon without a single stone thrown or any voice raised or heard.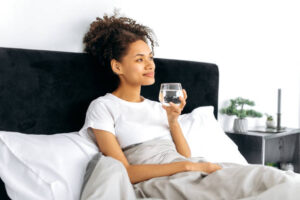 Oh, I could go on and on, but I hope you already see and recognize the pattern here. A woman's divine power and authority are hidden in how well she can acquire and use the wisdom of God to lead and influence even without appearing to do so.
"Every wise woman buildeth her house: but the foolish plucketh it down with her hands." – Proverbs ‭14:1‬. Building your house or home could be just you and your children without a dead est father or irresponsible mother. You must be stuck in a miserable relationship or marriage to build a good home. The power God has given you can either be used to build or destroy your world. The choice and path you want to follow are now yours.
Finally, I also have some advice for men. I say this as one who has witnessed these things play out too many times and as one who knows the mind of our Creator about this matter, too.
In Ephesians ‭5:25, the Apostle Paul said, "Husbands, love your wives, even as Christ also loved the church, and gave himself for it." This is God's will that every man should give himself for his woman as Jesus did for HIS bride, the church, too.‬ Fathers, take care of the children you brought into the world, and do not abandon your responsibilities for whatever reasons. A man who doesn't provide for his family is worse than an infidel.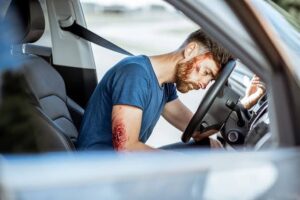 Now, when a man is blessed with a wise woman who knows her place and power, yet he refuses to honor God's Word and cherish that woman, he will surely suffer the consequences of his folly. Any man who chooses to mess with a woman who knows her powers goes down eventually.
"So ought men to love their wives as their bodies. He that loveth his wife loveth himself. For no man ever yet hated his flesh; but nourisheth and cherisheth it, even as the Lord the church:" – Ephesians ‭5:28-29‬.
Maltreating your woman, especially a wise and good woman, is one of the silliest things any man could ever do because he is only destroying himself! The earlier a man knows and abides by this, the better for him and his household.
Also, please note that, as a man, you cannot boast of knowing your woman 60%, but any wise and virtuous woman can boast of knowing her man 90%.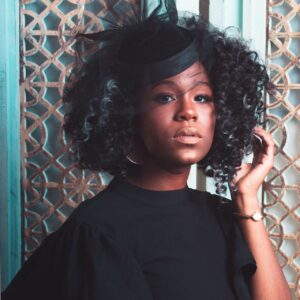 The summary of it all? Fear a woman who knows her powers and worth. Love, cherish, adore, and respect her, and you will have and achieve more than your wildest imaginations could have ever conjured!
Remain richly blessed always.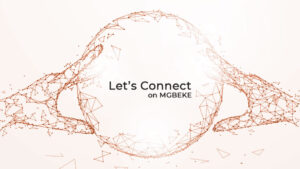 For your news, real stories, Let's Connect, and adverts, click on the link below:
https://mgbeke.media/advertise-with-us/
For your Natural Skincare Products & Supplements, click on the link below:
Do you want to support our charity work? Click on the link below: