"The Man With The Unique Characteristics of An Eagle And A Dove, You are A Champion, Hon. Barr. Eyinna Onuegbu." – Dr. Sandra C. Duru
He is like the eagle that flies high and cannot be touched by the spit of the toad. He flies so high, so freely and gracefully too. The born servant of Imolites, Hon. Barr. Eyinna Onuegbu is a great leader. He is a brilliant lawyer. An incorruptible leader who has the genuine interest of his people at heart.
He can't be hidden from the crowd despite his humility and simplicity due to his uniqueness, his personality, his openness and his exceptional intelligence. When he was in PDP, he was very relevant, he won so many cases for his people and the LGA chairmen. His impacts were felt by his party faithfuls and his community. When he moved to APC, he remained very consistent, very active and relevant too. He is doing more for APC than he did when he was at PDP. His multitasking skill is excellent. Sometimes people wonder if he's the head of the legal team representing the state in so many legal battles that he has not for once disappointed his party or the government of Imo state, yet did awesomely well in the two ministries where he was appointed as the Honorable Commissioner for Lands and power, respectively. I call him an utility player and he does it so well with a cheerful attitude and a smiling face.
Eyinna, you are an amazing man and you gave your all with all sincerity to Imolites and to the government of Imo state. You are a very loyal servant and a very good leader. You made great impacts in the two ministries where you were given the opportunity to serve. You served diligently and professionally without any bias.
We hope to see more of your good works in Imo state and in Nigeria. The entire Imo state home and abroad would be disappointed if you are not reappointed to continue to add value to this present government and the entire Imo state.
No doubt, you are competent and you have the intellectual abilities and energy needed to work with any reasonable man or woman, government or group of individuals to bring good result or solutions needed to move a state, a nation or any organization forward.
May God Almighty continue to protect you and preserve you, Hon. Barr. Eyinna Onuegbu. The good people of Imo state are very proud of you.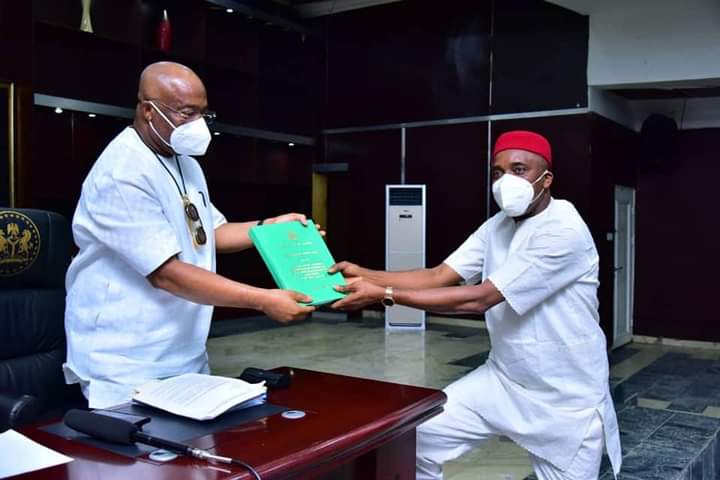 Dr. SANDRA C DURU
#PROFMGBEKE