The Less You Care, The Happier You Will Be – Live Free!
Do you know that there is a big difference between "caring less" and being "careless"? A massive world of difference at that, and I'll explain with this analogy below.
Matilda went shopping at a big departmental store with her two children; a girl aged 5 and a boy of 2 years. While picking off her needed items from the shelves, she drops her 2-year-old son in the handbag compartment of the big shopping trolley so that her movement can be much freer as she shops.
After picking off what she wants, she heads to the checkout point to make payments, sorts that out, grabs all her shopping bags with her daughter's hand, and leaves with her son still playing in the trolley's handbag compartment. This is as "careless" as it can ever get!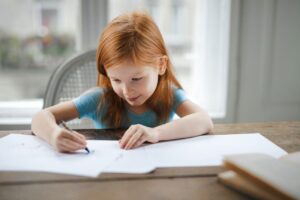 "Caring less," on the other hand, is when you decide to deliberately place yourself and your mental health above any other thing that might come up, no matter where or how it comes! Let me give you another real-life instance below.
One of the things that I suffered from the most during my "Job | Joseph experience" in 2016 were all the envious, malicious, hurtful, and deliberately destructive lies and comments from people within my immediate circle and those outside on social media as well.
A lot of lies and damaging things were not only said but also published and sponsored against me by people I had trusted with my life itself and everything I owned. Oh, I must confess, I was despondent and bothered by depression too, but for the angel, God Almighty had given to me as my daughter.
I used to care a lot about all their talk, comments, and actions as my ordeal continued back then. This took an alarming toll on me in every way, and even my body and appearance suffered greatly.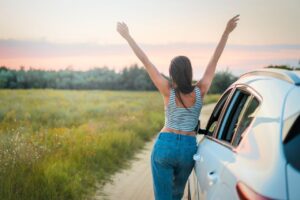 The day my deliverance started was when I agreed with my daughter, and within myself, that enough was enough, and I will never pay all that nonsense any attention again. Boy, did things start to turn around!
You see, the enemy programs your mind through the things you see, hear, smell, touch, and open yourself up to. When you are like I was back then and care about everything you hear about yourself, you are right where he wants you, unfortunately.
When you are in that condition, you quickly forget all that God Has done for you and keep focusing on the wrong things. Shut your eyes and ears to the world around you. Care nothing for their words, comments, observations, praises, lies, criticisms, and everything else anyone may have to say about you!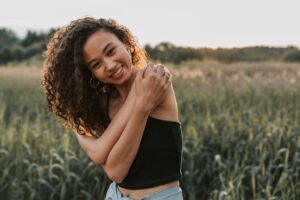 The less you care about other people's opinions about you, the happier you will be in life because you will be able to live free of unnecessary hurts and avoidable baggage! Why not start today and see how fulfilling your life will become? Yes, you will achieve greater success and be happier.
Do have a "caring less" and fruitful day ahead.
Remember, God loves you, and Prof. Mgbeke loves ❤️ you too.
A-na eji uche eme ihe!
By: Dr. Sandra C. Duru