Congratulations to Chief Judge Frank Caprio for being included in the Museo Della Resilienza, and labeled as "The Human Face of Justice."
Judge Caprio is alongside Magic Johnson, Michael Phelps, Mel Brooks, Malala, and many others. It is located in Judge Caprio's family's ancestral home region in Italy. We have included in this piece the fantastic biography.
"Resilient people are those who, despite everything and sometimes against all odds, manage to effectively face great difficulties, giving a new impetus to their existence, sometimes reaching tremendous accomplishments."
"Under my Judge's robe I don't have a badge, I have a heart. I try to treat people the way my parents taught me: with dignity and respect. " Judge Frank Caprio, said.
In the city of Providence, in the state of Rhode Island (USA), there is a very special Judge: his name is Francesco "Frank" Caprio. Thanks to the broadcast of his cases on "Caught in Providence", which airs on national television in America and worldwide through social media (YouTube, Facebook and Instagram) where we have enjoyed seeing his style of justice. He is an internet mega-star, with over 10 million followers and 5 billion views, and rising every day. This is truly an amazing success for a Municipal Court Judge who receives in court ordinary people fined for traffic, parking and other municipal ordinance infractions.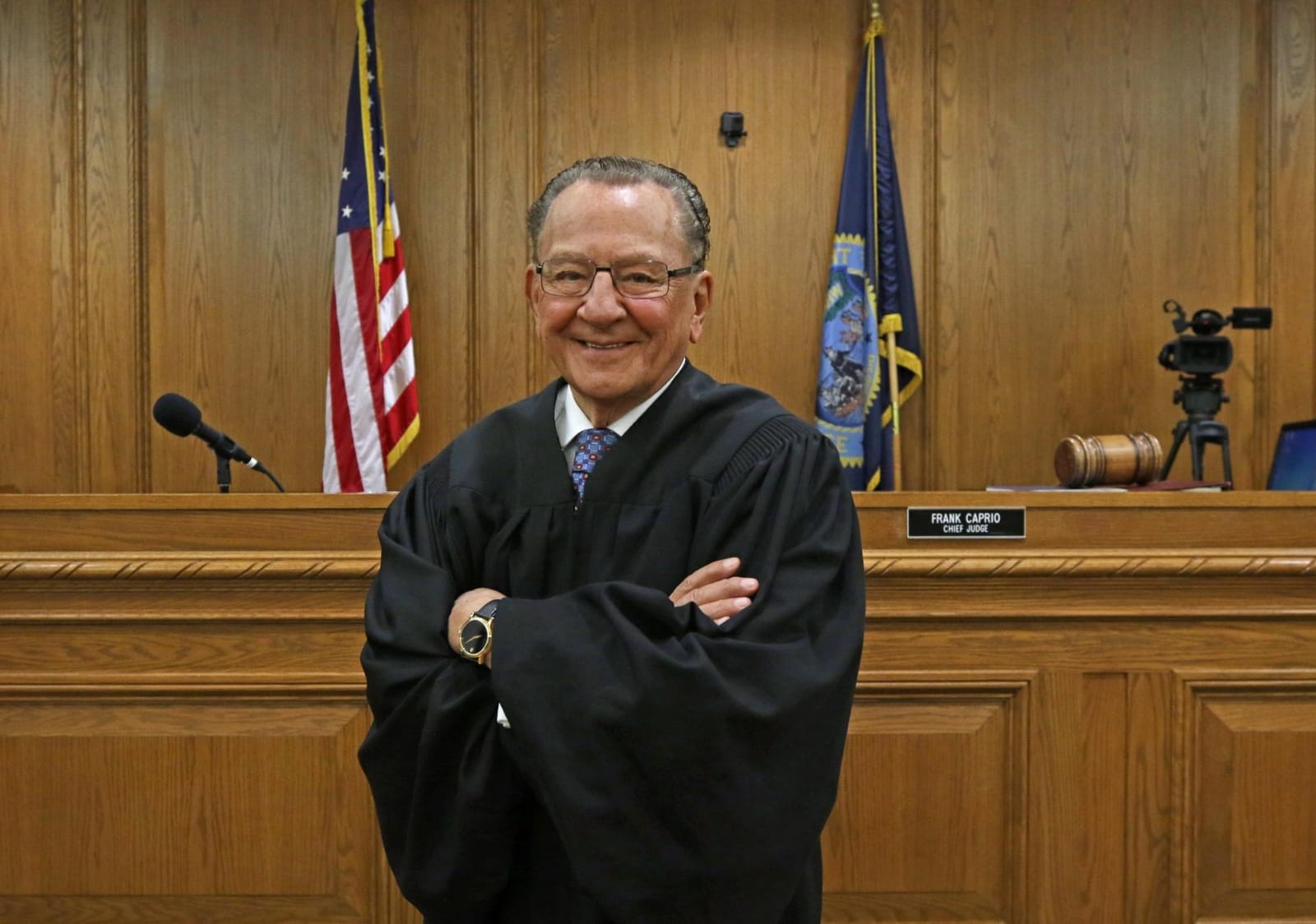 What makes Judge Caprio truly unique is his great empathy in listening to the statements made by fellow citizens in order to obtain a reduction, or in some cases the cancellation, of the fines they have received. In his hearings sometimes appear socially fragile people such as: war veterans, single mothers, sick people or students without a job who have just arrived in the city to pursue their dream. For them, Judge Caprio reserves a special consideration and in situations of particular indigence, if it is not possible to cancel the sanction, Frank Caprio draws on a special fund, fed thanks to the generosity of his supporters, named after his mother Filomena.
His Italian roots, and in particular the memory of his father, Antonio, who left Teano (Province of Caserta) in poverty to reach Providence, that foster this compassion. Antonio carried out humble and tiring jobs, managing however, with great sacrifices, to guarantee to his three children the possibility to study and become cultured and esteemed citizens. These humble origins allowed him to see the situation "with the eyes of the poor" and identifying himself with the person in front of him, transforming an unpleasant violation into a precious opportunity for comfort and redemption.
In the courtroom, sometimes, dramatic personal stories emerge and behind a simple fine of a few tens of dollars can hide situations of poverty, loneliness and violence. Thus, exceeding the speed limit becomes an opportunity to recount a desperate race in the middle of the night to take a child in danger of dying to the emergency room, while the failure to obey a red light turns out to be motivated by a daring escape from an abusive spouse. In these extreme situations, along with the cancellation of the fine, Judge Caprio never misses a word of comfort, a hug and a wish for a better life.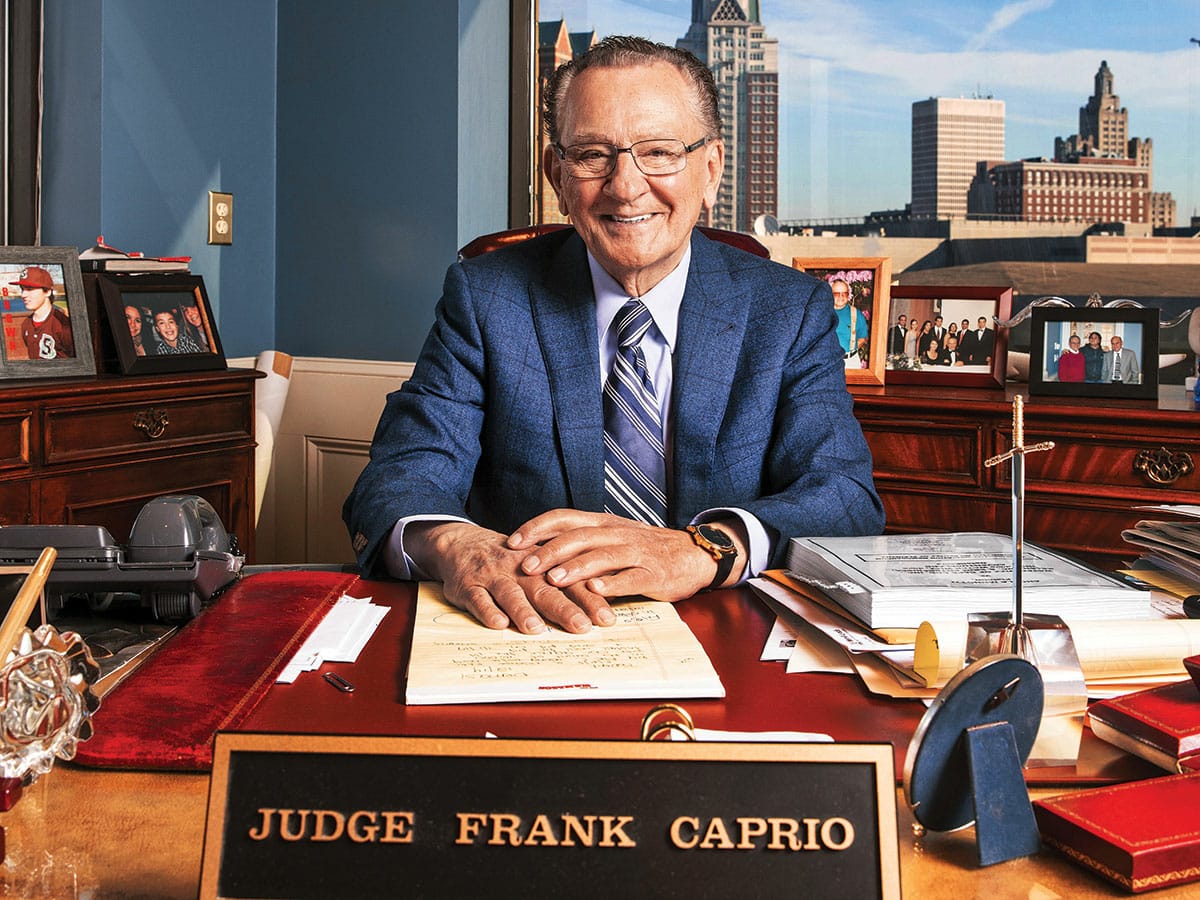 In addition to tears, however, there are also smiles and happy moments. The courtroom, in fact, is sometimes filled with children who accompany their parents to the hearing, and then Judge Caprio welcomes them to him as little helpers in sentences. Thus begin witty dialogues, sometimes surreal, which also become an opportunity to teach "the adults of tomorrow" important concepts such as justice, fairness, gratitude, love and respect.
The Museum of Resilience displays a gavel and a wooden base autographed by Judge Francesco "Frank" Caprio with a special dedication to the Museum.
CURIOSITY
Antonio Caprio, father of Judge Frank, worked as a street vendor of fruit, and then delivering milk in his Providence neighborhood. Street work, already tiring in itself, became particularly heavy during the harsh winters, when temperatures often dropped below zero. When some families could not pay for the milk for their children, Antonio did not stop the deliveries exposing himself to the risk of not being paid, because he believed that it was not right to deny milk to poor children. For this reason he gained the esteem and affection of many families in his city and in particular of his relatives who took him as an example of life. As a young man while a fruit peddler, on particularly cold day, he entered a local restaurant to ask for a "cup of coffee" to warm himself. However, his face was so paralyzed by the frost that he could not pronounce those words correctly and from his mouth came out the expression "tup a toffee", arousing hilarity and sympathy among those present. Soon "Tup a Toffee", or only "Tup" became his nickname and remained so throughout his life. Judge Caprio sometimes quotes this story in hearings to recall his humble beginnings and renew his appreciation for his good and generous dad.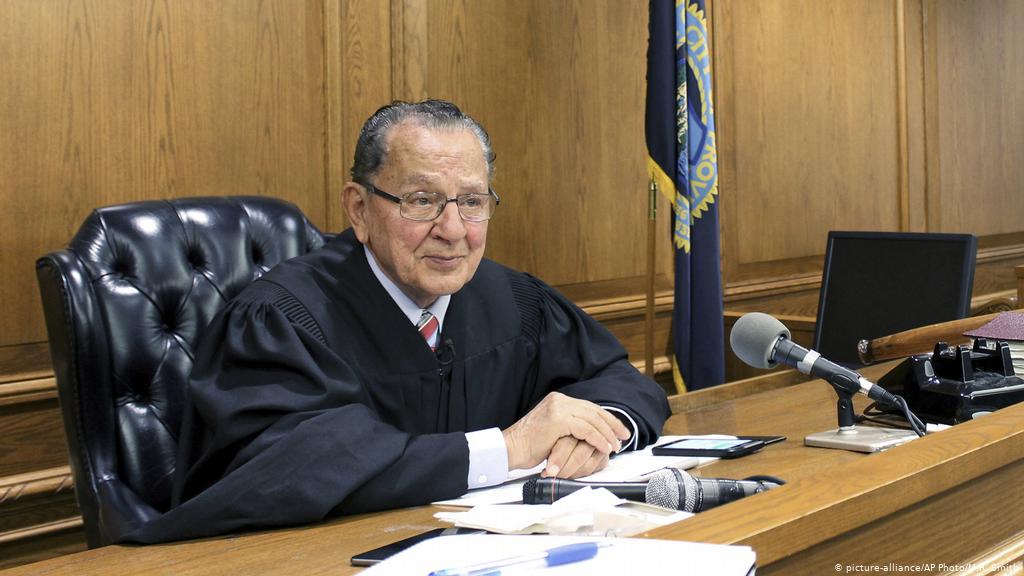 THANKS
Many thanks to Judge Francesco "Frank" Caprio and his son David for their willingness to concretely support the Museum by sending the autographed gavel and the beautiful photograph attached. Also, a special thanks to Michelina Gabrie' Sanquest for introducing her friend Judge Caprio to the Museum, says the organizers.