That They Smile At You Doesn't Mean They Like You – Beware Of Frenemies!
Hello, my love ❤️. How are you all doing today? I trust that you've all had a very productive work week as well and waiting to enjoy the weekend with your family and friends.
As we gradually step into the weekend today, I would like to share something I came across online recently because it resonated deeply with many things I've always taught here and with one of my favorite stories in the Bible, too.
Do you know that many evil people can hide their hatred and envy in seeming support and love for you, just as they hide their burning jealousy in veiled compliments? Yes, they can, and these things happen quite naturally that you may not be able to discern them if you're not spiritually sharp enough and observant.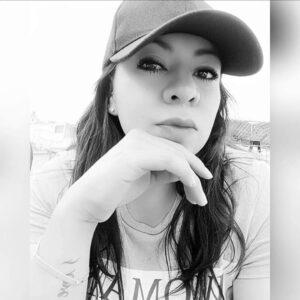 Remember the story of the young and old prophet in 1 King 13? This is a perfect example of how a person could present themselves as an ally but only have destructive, wicked, and evil intentions towards you; hence you must always be careful!
This part of the scripture is a long read, but in it lays someone's deliverance today, and I implore you to please read to the end: "He said unto him, I am a prophet also as thou art; and an angel spake unto me by the word of the LORD, saying, Bring him back with thee into thine house, that he may eat bread and drink water. But he lied unto him.
So he went back with him and did eat bread in his house, and drank water.
And it came to pass, as they sat at the table, that the word of the LORD came unto the prophet that brought him back: and he cried unto the man of God that came from Judah, saying, Thus saith the LORD, Forasmuch, as thou hast disobeyed the mouth of the LORD, and hast not kept the commandment which the LORD thy God commanded thee, but camest back, and hast eaten bread and drunk water in the place, of the which the LORD did say to thee, Eat no bread, and drink no water; thy carcass shall not come unto the sepulcher of thy fathers.
And it came to pass after he had eaten bread, and after he had drunk, that he saddled for him the ass, to wit, for the prophet whom he had brought back.
And when he was gone, a lion met him by the way, and slew him: and his carcass was cast in the way, and the ass stood by it, the lion also stood by the carcass." – ‭‭1 Kings‬ ‭13‬:‭18‬-‭24‬.
Out of satanic envy and jealousy, because the Lord had chosen to use someone else in his city, that evil old prophet deliberately went after the naive young prophet, led him astray with his false vision, and subsequently brought the wrath of God upon the young man!
Before you think that "Why didn't God warn or save the young prophet from the old man's evil plan" please note that once God has given you a direct instruction, HE expects you to carry it out to the letter or hear from HIM – either directly or in HIS written Word – first before doing anything contrary to it.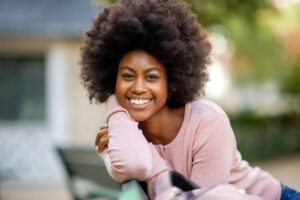 The Prophet Isaiah warns us against these evil false prophets and their fake visions, teachings, revelations, and doctrines they keep forming to lead gullible people astray into destruction. "To the law and the testimony: if they speak not according to this word, it is because there is no light in them." – ‭‭Isaiah‬ ‭8‬:‭20‬.
My beloved friends, you must never forget that because someone claims to be from God or appears to be loving and supportive does not mean they truly are. Test all spirits and see if they are genuinely what they claim to be before believing and letting them into your space!
Finally, you should also learn to watch what people do consistently around you and how they react to other people's good news when it breaks around them. A man (not gender specific) is more of what he does than what he says.
Hence, you must always pay close attention to how people act and react around you and trust their actions more than you do their words. May God deliver us all from jealous, envious, frustrated, cunning, conniving, and evil frenemies in our circles…Amen!
Prof. Mgbeke loves ❤️ you.
For Your Daily Motivational & Inspirational Guide, click on the links below:
https://mgbeke.com/product-category/mgbeke-publishing-book-shop/
To Support Our Charity Work And Free Books 📚 Distribution, click on the link below :