May 20, 2022, TGIF TIPS: 3 Places To Hangout Instead Of A Club|Bar Tonight
Greetings, my wonderful people. It's another Friday, and I can't help but wonder how time seems to fly by these days, literally!
For the bosses who would have to pay out salaries soon, the speed at which the days go by could be a nightmare sometimes. But, for the workers who are set to receive – a delightful period of the month is yet around the corner again.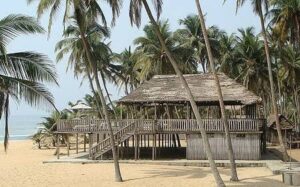 Whichever category any of us falls under currently, the same prayer applies to us all: May God continues to meet all our needs and protect us as we go by our day-to-day activities, amen.
Today, I'd like to share 3 places where you could turn up this Friday instead of a bar, lounge, or the usual clubs you hit every weekend. It's not all the time that you should be hitting those dance floors and getting high on God-knows-what, you know?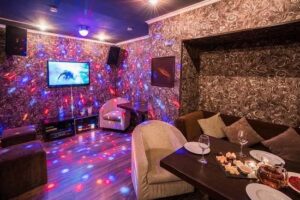 I know this is a ritual for some people that no amount of preaching can dissuade them from; Lol! But, for those who would care to know, here are 3 places to hang out instead of a club or bar tonight:
(1) Karaoke Club
You're wondering: "Why haven't I even thought about that before?" right? Well, it's not too late to reshuffle your plans and choose an alternative fun spot for this weekend now.
Karaoke bars are super fun, especially when you're with a group of friends, and you can get to create many fun memories as you all laugh, sing the most awful notes, and make fun of each other, you know?
Look up the nearest ones to your location in your local directory and hit that alternative fun spot tonight with your squad. Who knows, you just might discover another hidden singing sensation tonight.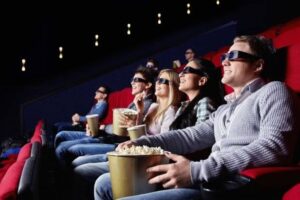 (2) Private Beach
Another option is to put a basket of snacks, finger foods, dinner packs, a few bottles of wine, and whatever else you want to indulge in together and head out to a cozy private beach this evening.
You can always go with your music through a portable Bluetooth speaker system that you can use in the beachside hut you all book.
This is even a much better option for rewinding and easing off the stress of the week, in my opinion, and it's my favorite recommendation for this weekend.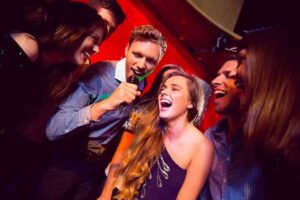 (3) Late Night Movie
It's not all the time that TGIF should mean, "Let's go get drunk and hyper, yaaaayyy!!"
No. Sometimes you ought to take a breather from that, too, and just find a much calmer place where you can chill with your crew and still have some fun.
A late-night movie would not be a bad idea for tonight at all, but you guys may need to make the bookings in advance for your preferred or favorite film, though.
Find the ones that can interest everyone in the group, and head there first after work so that you can get to watch together as a group.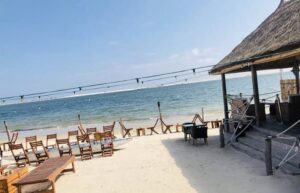 There would be the temptation of still hitting a club or two after your movies are done but do not yield to that luring tonight. Finish your films, enjoy your snacks and mild drinks together, and go straight home to sleep instead. Your body, too, needs a TGIF retreat most times, you know?
Above all, too, do not forget to commit yourselves to the ever-saving hands of God Almighty before you all step out tonight. The days are indeed evil, but may HIS mercies continue to keep us safe from all harm…Amen!