TGIF TIPS – 2 Reasons Why A "Plus One" May Be Vital This Good Friday.
Hello, my Mgbekenized ones. Another Friday is upon us today, and there are even more reasons to be excited, seeing how this is potentially a much longer weekend ahead.
For the Christian faithful, it is the "Good Friday" which precedes the annual Easter celebrations. As much as it comes with a level of sobriety, though, it also means that more people will be happy to relax and unwind after working hours tonight.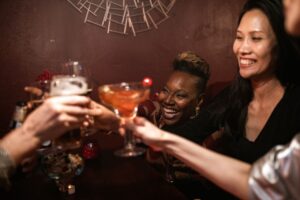 Judging by the present tension and insecurity across Nigeria, West Africa, and many other cities worldwide, we would like to suggest that you probably consider having a "plus one" or even more out with you as you head out this weekend. A "plus one," as the name implies, is an extra person that accompanies you to an event, date, or occasion.
In keeping with our custom of looking out for all our darling readers, friends, and family as you relax and unwind this weekend, here is why we believe that this may be essential right now.
(1) For Extra Protection And Security In Unforeseen Circumstances: Nobody gets dressed and leaves their house with the mindset that: "Oh, I think I'm going to be attacked or jumped today," now, do they?
However, this doesn't mean that you shouldn't have contingencies for such unforeseen occurrences. One is a company, and two is a crowd; the saying goes. But, we believe that the extra person attached to you sometimes may just be the silver lining in a cloud that may have been quite gloomy for you.
It's easier to attack people when they're alone or isolated, but it's a lot more complicated when extra bodies are involved, you know?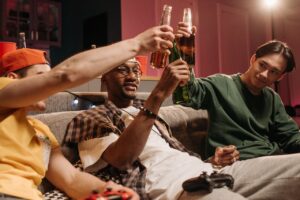 (2) For Secure Navigation Back Home: It's not so smart but then not entirely unheard of that people get so wasted on a night out that they can hardly make it back to their cars, let alone drive home.
For a special Friday and weekend like this, a plus one that you trust wouldn't be hitting the bottles as hard as you will be is a fantastic idea that may just be the one to save you such an embarrassment and even your life ultimately.
And, as always, too, we would like to remind you as we wrap this article up here: please make sure to pray and commit yourself to HIS hands before you step out tonight, and always actually.
We hope you and yours have a fantastic Good Friday, weekend, and Easter celebrations ahead!