Terrorists Demand N50M Ransom For Abducted Celestial Church Members In Ogun State, Nigeria
The unknown terrorists that attacked and kidnapped two worshippers at the Celestial Church of Christ, Oshofa Parish at Wasimi, Ewekoro Local Government Area of Ogun State, Nigeria, have reportedly demanded a N50 Million ransom from the church.
Speaking to the media about the incident that happened on June 14, 2022, the church Shepherd, Oluwatomisin Ehuwaojomo, disclosed that he was called by the kidnappers who demanded that amount as a ransom for the two church workers they kidnapped.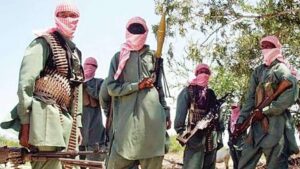 "When my Assistant Shepherd called me almost two hours after they left, the kidnappers refused to speak with me twice. But on his third attempt, they spoke with me and demanded N50million ransom.
I told them that I am a servant of God, and nobody pays me a salary. I have spoken with the Ogun State Commissioner of Police. The command is on the matter," Pastor Oluwatomisin said.
He also pleaded that the police and other security agencies come to their aid so that the abducted members could be rescued.
Confirming the attack, the Ogun State Police Public Relations Officer, Abimbola Oyeyemi, said: "There was a kidnapping incident there while they were having a vigil. Some kidnappers stormed the church and kidnapped some people. But as we are talking now, we are on their trail."
The two confirmed worshippers are Oluwaseun Ajose, an Assistant Shepherd of the parish, and a Sunday School teacher named Dagunro Ayobami.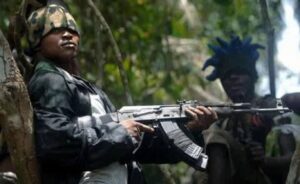 We hope that the recent virtual meeting of the governors of the South-West States on June 10, 2022, would have also seen this growing issue of insecurity and threats to life and property discussed.
A lasting and effective solution is needed, and hopefully, these evil people and all their sponsors will soon be captured. Until then…may God help Nigeria; Amen!
Do you want to support our charity work? Click on the link below: 
For your news, real stories, Let's Connect, and adverts, click on the link below: