Teach Your Children Why They Must Learn How To Leave To Live!
The recent series of horrifying and heartbreaking incidents and allegations of domestic violence and appalling physical abuse being meted out against women in our society presently is fast becoming a thing of great concern and worry for many people in Nigeria and Africa at large.
And this is rightly so too, as these unchecked violent acts and abuses have claimed several very promising lives, with the most notable being Nigerian gospel singer Osinachi Nwachukwu who passed on earlier this April 2022.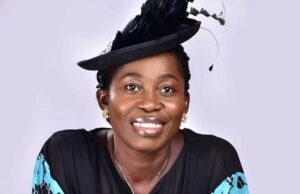 Another case of abuse that went viral more recently is one of the things that inspires us to want to talk about this issue with the whole family before it becomes a full-blown pandemic.
As parents, we owe it to ourselves, our children, and the society at large to raise our boys as kings and priests over their household and our girls as the queen and princess that the Creator made them to initially be.
If there is one vital thing we need to start drilling into the heads of our young daughters from their adolescence and teenage years now, it is the fact that they must NEVER decide to settle for a man who raises his hands on them in any way! Or a man that emotionally abuses them.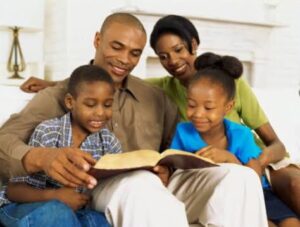 Let us start saving our generations by teaching our young boys and girls that a relationship and marriage are not by force, and there are more reasons to leave and live than to remain with an abusive partner and end up dead or maimed for life.
The family is the smallest yet most powerful unit in any society, and we must begin to write this sickening wrong from our very homes! Besides, what you tell these children is nothing compared to what they see you do daily. This is what they eventually begin to do as well, and by then, it will be too late to mend or set them straight again.
Please, let us raise those boys and girls properly and teach them the fundamental principles of being good people before it is too late.
And, regardless of their gender, also let them know that a violent and abusive person is not one to manage and cover up for! You are too priceless to throw away your life with such a partner. Leave so that you can live your life to the fullest!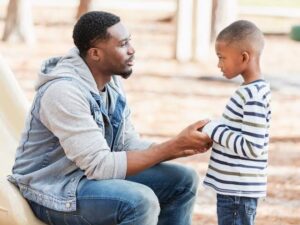 The Unique Family Foundation (TUFF), our 501c3 status nonprofit organization is also passionate about building a community that we can all be proud of by fixing its ills from the very source – the family units.
We define care with integrity and being a family without borders, we believe that a lot of these domestic violence problems can be solved and permanently buried if only we can do the right things and tackle it from scratch.
You can learn more about TUFF from this website: www.tuffinc.org
May God be with us all and heal our land, Amen!
By: Dr. Sandra C. Duru