TALKING POINTS: Nigerians Call Out Buhari For Chicken Republic's Latest Addition Of White Rice & Boiled Egg To Menu
The economy in Nigeria has seen an unprecedented adverse hit and decline since President Muhammadu Buhari's-led administration assumed office in 2015. Still, even all that appears to be child's play compared to some latest developments.
One of these developments is the recent move by popular Nigerian fast-food company Chicken Republic to introduce a new special dish on their menu – white rice with fried stew and one boiled egg. The irony of it all is so hilarious yet very disheartening at the same time. Like, how do you buy food at "Chicken Republic" and there is no chicken to go with the meal? Pretty bizarre, isn't it?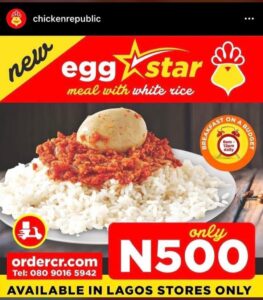 Many Nigerians have taken to social media to express their shock and displeasure at this development, while some could not help but see its funny side. Many valid concerns and questions have been raised about the development, and here are a few of them here.
(1) What Exactly Is Buhari's Legacy To Nigerians?: This question, and a very valid one too, has been asked all over social media severally today, and one cannot but genuinely wonder about it.
The president's administration is being described as a perfect depiction of what the late Afrobeats legend Fela Anikulapo Kuti said in his song when he sang: "Dem leave sorrow, tears, and blood – their regular trademark!" Only now, though, this present regime has updated this list to include widespread hunger and poverty too. And again, one cannot help but wonder – is this why Buhari struggled for over 12 years to become the president of this country?
(2) If a supposed Chicken Republic has to start looking for cheaper alternatives and substitutes to the chicken they're renowned for, where are we going in this Nigeria?!
Although, on the part of the food company, we feel we must give them the honor that they truly deserve for this innovation. And, it is only just fair that we also mention that this is not the first time that the Chicken Republic has been coming up with different food packages just to ensure that the average and ordinary Nigerian also have access of sorts to some good food.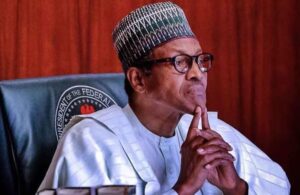 While some would argue that it is a purely economic move that sees them ensuring that they keep a firm hold on the lower class that has statistically been proven to generate a lot more revenue for them than the upper and even middle class, many others have a much simpler opinion about them.
This counter-opinion holds that if this is purely an economic move that ensures that the commoner eats at their table while they get to keep making money off them, why hasn't this administration followed suit with any such initiatives that can favor this class of Nigerians too?
Maybe this administration should think of hiring some Chicken Republic executives to give them some ideas, but that could only happen if they cared about the masses, right? It is well with Nigeria, indeed.
By: Dr. Sandra C. Duru