TALKING POINT: Did The Nigeria Police Catch A "Bombmaker" In Imo State, Or Is This Just Another "IPOB" Witchhunt?
On Friday, April 20, 2022, Imo State Command of the Nigeria Police Force alleged to have apprehended a Simeon Onigba, 50, who is being accused of producing homemade explosive devices allegedly used by gunmen to attack police formations across Imo State.
According to the Imo State Command's spokesperson, Michael Abattam, the suspected local bomb manufacturer, was arrested during a raid at an alleged IPOB hideout in Njaba Local Government Area of Imo State.
Abattam said: "In the course of the raid, one Simeon Onigbo 'm' aged 50 was arrested. The suspect admitted being the manufacturer of most of the IEDs used in attacking police stations in the state and outside the state.
On searching the criminal hideouts, items recovered included one already prepared IED, 58 pieces of cannon steel pipe, two chisels, one Monday Hammer, one and a half bag of potassium nitrate, 30 pounds weight of sulfur, 40 pounds weight of dry sand, 10 pounds weight of red sand, 30 pounds weight of gunpowder, half bag of charcoal, 30 electronic motorcycle batteries and seven lengths of eight millimeters iron rods.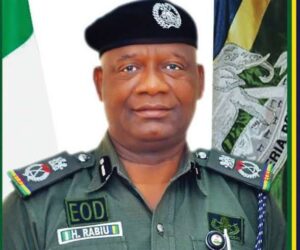 Meanwhile, the command's Explosive Ordinance Disposal Unit has taken over the recovered bomb for technical analysis and subsequently for possible detonation. However, an investigation is ongoing. The suspect has made useful statements and mentioned members of his gangs outside the state who patronize him."
Following this development, some knowledgeable observers and other stakeholders in the Southeastern region of Nigeria have raised a very crucial question that we would like to share with everyone here now.
The question is: "Does this mean there is no top Igbo in this God-forsaken government, both in military & paramilitary, that can explain to them that "Mkponala" is not a bomb? Or they have all just chosen to ignore this obvious fact because of their twisted "IPOB vs. Nigerian Government" agenda?"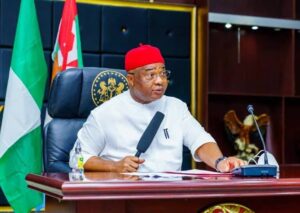 In Igbo culture, the Mkponala is a fireworks device commonly used during funerals and other traditional festivals in Igboland. How this device is now being tagged as a "local-made bomb" is very bewildering. Still, it is also an indication of how much this present administration indeed derives fulfillment in chasing shadows and bogus narratives.
It is becoming increasingly evident worldwide, though, that there is more to this agenda against the Igbos than meets the eye for this administration.
Whatever it is, though, we know that truth will always prevail eventually. May we all live long and well enough to witness the truth about this regime's crusade against "IPOB," as it is only a matter of time before the truth will be revealed.
Until then, let us all keep pretending like there is nothing seriously wrong with this political imbalance in the nation. Is Nigeria one?
By: Dr. Sandra C. Duru