Talking Point And Sad Realities From ASUU President Prof. Emmanuel Osodeke's Interview
The President of the Academic Staff Union Of Universities in Nigeria, Prof. Emmanuel Osodeke, has categorically stated that the Union will call off its ongoing strike and resume immediately if the Federal Government addresses its concerns.
Prof. Emmanuel was speaking in a recent interview with Channels TV in Nigeria, and he disclosed that the federal government has not resolved one single issue out of all the problems they have been on strike for since the last 5 months.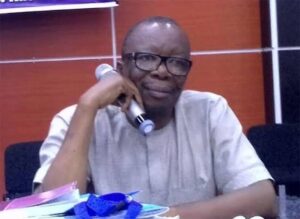 "The FG is owing ASUU 5 months' salary, and they're insisting on a 'no work no pay' stance. If they (FG) don't pay the backlog when we resume, the students won't learn the content they missed for 5 months. The academic year in every institution will continue from when the FG starts paying.
Channels TV, go around Nigerian Universities, then, go around Universities in Ghana, and those in South Africa and see if you can compare them; we call ourselves giant of Africa," he added.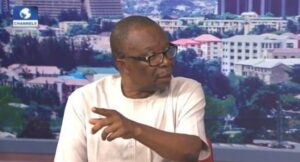 A major talking point and unfortunate reality of this situation, especially from many things that the ASUU President said during this interview, is that only God cares about the common person and his children in this country called Nigeria!
Even these so-called Union "fighting for the students" are obviously only fighting for their own throats and pockets, and this is evidenced by that statement Prof. Emmanuel made regarding the academic calendar.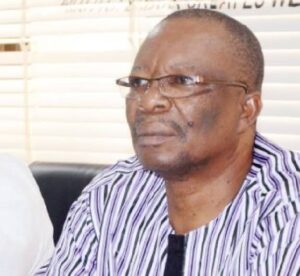 It's been 141 days now that this grandstanding between ASUU and President Muhammadu Buhari's FG started, and the major brunt of this strike action has been felt by the poor students stuck at home.
Now, as though this isn't horrible enough, the academic union president is now boasting that if their demanded salaries are not paid, the students will suffer a 5-month void in their required tutorials and syllabus that these students ALREADY PAID FOR!
If that is not the saddest and most irresponsible thing for a supposed leader to say, then we really don't know what could ever be!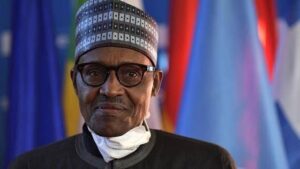 Of course, we all know how useless, cruel, despotic, vile, and inhumane this APC and Buhari-led regime is, but for the alleged defender and champion of the students to make such a callous statement out loud on national and worldwide TV? Come on!
May God help our children and wards stuck in this unfortunate situation, and may HE deliver us from evil leaders and people…Amen!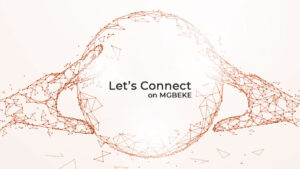 Do you want to support our charity work? Click on the link below:
For your news, real stories, Let's Connect, and adverts, click on the link below:
https://mgbeke.media/advertise-with-us/
For your Natural Skincare Products & Supplements, click on the link below:
For any other information or breaking news, please contact us at: info@mgbeke.media, contact@mgbeke.com, or send us text messages @ +1 413-777-7990