Talking Point And Lesson As R. Kelly Sues Brooklyn Prison And Is Immediately Removed From Suicide Watch
Embattled R&B legend Robert Sylvester Kelly, popularly known as R. Kelly, has been removed from suicide watch a few days after he sued the Metropolitan Detention Center in Brooklyn, New York, USA, for unlawfully discriminating against him and attempting to make his punishment harder to bear.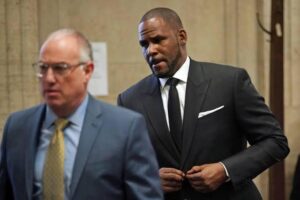 Recall that the singer had initially been placed on suicide watch after he was convicted on racketeering and sex trafficking charges in October 2021.
According to reports, Kelly's lawsuit demanded that an unspecified amount be awarded to him as "compensatory damages for all emotional distress, humiliation, pain, and suffering, and other harm."
The iconic singer reportedly affirms that he has no suicidal thoughts and is convinced that the additional "safety measures" the correction facility had raised against him were only meant to punish him further. These included being denied eating utensils, wearing a thin smock, and being kept in isolation.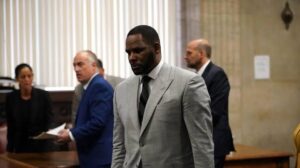 In the State's defense, MDC Brooklyn reportedly filed a memo on July 2, 2022, which alleges that a staff psychologist had recommended that Kelly be placed on suicide watch after an in-person assessment. The memo reportedly noted that the singer had been allowed to keep some "comfort items and personal effects."
Kelly was sentenced to 30 years in prison in June 2022, and he is due in court for another trial in August 2022 on charges of child pornography.
One major talking point from this recent development indicates that many African countries, especially Nigeria, are still light years behind the West regarding democracy and the rule of law!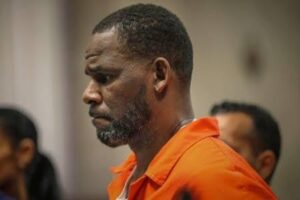 If Kelly had been incarcerated in a Nigerian prison, he would never have gotten any reprieve for anything done against him there by the prison officials – talk more, suing, and demanding for compensation.
Another lesson here for everyone is that, no matter how far down you have fallen in life, you are still entitled to many fundamental rights, and you should fight for them as long as you're still alive!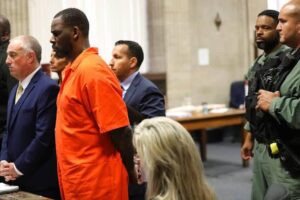 If he had succumbed to depression over his long sentence and had not decided to fight back, he would have ended up dead before his time. Nobody deserves that, no matter what crimes they may have committed.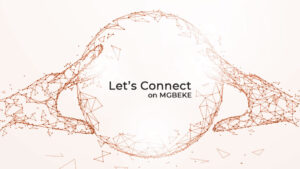 Do you want to support our charity work? Click on the link below:
For your news, real stories, Let's Connect, and adverts, click on the link below:
https://mgbeke.media/advertise-with-us/
For your Natural Skincare Products & Supplements, click on the link below:
For any other information or breaking news, please contact us at: info@mgbeke.media, contact@mgbeke.com, or send us text messages @ +1 413-777-7990