TALKING POINT: 3 Reasons Why We Feel That Everyone Should Not crucify Yul Edochie
Nigerian popular actor, producer, and director Yul Edochie set every gist and gossip platform alight on Wednesday, April 27th, 2022, after news broke that the actor had allegedly married his side flame Judy Austin over the weekend without informing his wife May Edochie.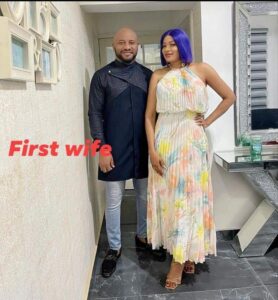 The son of one of the biggest icons in the Nigerian movie industry Pete Edochie, Yul had reportedly gotten fellow Nollywood actor and producer Judy pregnant and had a child with her since 2021.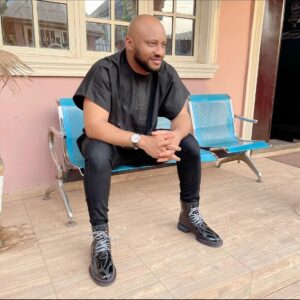 You may recall that Yul has been married to his first wife, May Edochie for 17 years, and their union is blessed with four children (3 boys and one girl), hence the outrage at his actions which many have repeatedly condemned and labeled him all sorts since the news broke.
Trouble started when the actor took to his Instagram yesterday to disclose that he had another wife and a son from that union.
It was subsequently revealed that Yul had gone to officially make Judy his second wife in her hometown in Anambra State last weekend, and the report claims that his wife, Mary, did not know anything about the arrangement.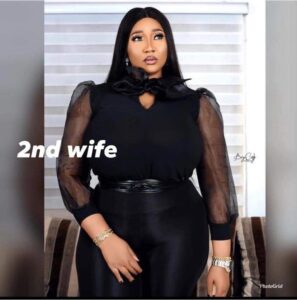 May's reaction to Yul's social media post has further fueled the belief of many that she was kept in the dark about everything her husband had been doing and what he went to tidy up in Anambra State last weekend.
In reaction to her husband's Instagram announcement, May posted a simple response that reads: "May God judge you both," This comment from her continues to generate thousands of comments and reactions from both her husband's colleagues and other celebrities and Nigerians too.
According to reports, Yul and Judy's affair has hardly been a secret as the pair have reportedly been all over each other in the Nigerian movie industry lately. Yul has been directing virtually all of Judy's movies for a while, and rumors allege that he got her pregnant during their numerous projects and shoots together.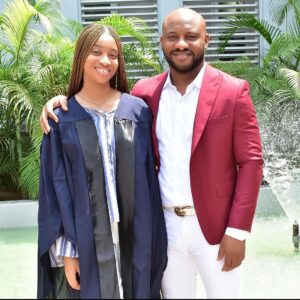 Following the outrage and outcry against the actor, director, and producer, we have learned quite a few things from the saga. This article is neither a pro-Yul post nor otherwise.
In keeping with our style here at Mgbeke, we have observed a few critical points in this saga, and we would like to share them with you here.
(1) Wife's Comment Doesn't Depict Nor Confirm Ignorance!: May Edochie responded to her husband's post with that short and direct comment, but how does it depict or establish that she did not know anything about her husband's intentions or actions?
That comment doesn't necessarily mean that she wasn't informed that he would get married or that he was keeping another woman outside their union.
Think about this for a moment: After living with a man for 17 years and having children with him, if she could not at least sense that something was amiss to the point that he would have another child out of wedlock for almost a year and also plan and get married to another woman, then there's a more significant issue here than just Yul's infidelity, don't you think?
Also, we would like to remind us that none of us live in the house with this couple and do not know whether her husband did tell her about taking a second wife or not. At this point, that part is only her word against his, and no one but God can judge that!
From the tone of his post, though, any neutral observer can deduct that the "second wife" part did not come off or sound like a new or strange thing.
Honestly, too, his wife's comment does not depict anything else but pain at his post, rather than the shock and surprise that many people are assuming.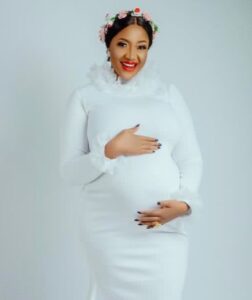 (2) Taking A Second Wife Is Not A Sin Anywhere: This is a part of our observations that may not sit well with many people, but the truth is what it is – truth!
The only place in Christian scriptures where it is written that a man should not have more than one wife is if the said man will or aspires to be a bishop in the church.
A bishop, according to scriptures, is someone that holds an important office| position |role, and responsibilities in the church that requires a level of maturity, wisdom, and self-control that only a man with one wife qualifies for (see 1 Timothy chapter 3 for reference).
There is no place in the scriptures where it is categorically stated that marrying more than one wife is a sin, and this is also evidenced by the number of old saints that were "polygamous," and God never frowned at it.
From Abraham, Jacob, David, Solomon, and many others, God never stated that HE had any issue with these men or their marital status, so why should we?
If we examine this in line with the African custom and tradition, then we wouldn't even be having this conversation at all. Marrying more than one wife in the African setting has always been a regular thing, and it was even those who had only one wife was regarded as poor or incapable.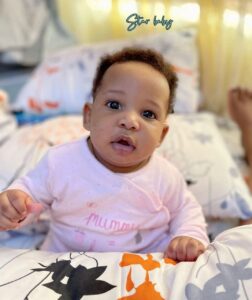 (3) Yul Has Acted More Honorably Than Some: As much as what he has done is seen as an outrage and is being vilified by all, we must also credit him for being brave enough to live his truth and take responsibility for his actions!
Some other men would have chosen to abandon Judy with her pregnancy or even force her to have an abortion, but Yul did not do that. He decided to get brave and face whatever consequences his actions would bring, which is the true mark of a man who knows what it means to have integrity and honor.
Did he make a mistake and mess up with another woman out of wedlock? Yes, he did. But, is paying her bride price and making her an official so that his innocent boy will not be regarded as a bastard in the future when he is most probably gone to be with his ancestors? No, we disagree with such an assertion!
Not quite long ago, a very famous Nigerian gospel act got another woman pregnant out of wedlock too. Still, he reportedly did many evil things and even tried to get the lady to terminate the pregnancy because he didn't want to face the societal backlash and stigma.
No matter how we look at it or the circumstances surrounding it, a child is a sacred gift from God and should be treated as such!
Yul, in our opinion, has done well by taking responsibility for his actions, regardless of the hell that will and has been raised against him, and we think he deserves a little bit of credit for that.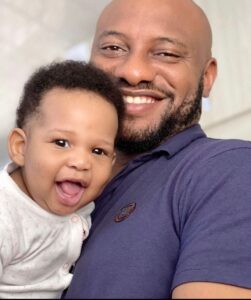 Let's also not forget that he who wears the shoe knows where it pinches. None of us live with Yul and his wife May in their home. It's also vital to know that Yul is an adult, a full-grown man who knows what's best for him. You can't expect him to be exactly like his father. He has his own life and destiny.
Instead of all these unwarranted insults, anger, and negativities the best thing you can do for Yul, May, Judy, and their beautiful children is put them in your prayers. Wish them well and pray to God Almighty to give them the wisdom to take care of this situation and live happily ever after this trial time.
Nothing happens in a man's life by mistake, and it depends on how we handle it intelligently. If marrying both women will make Yul live longer in good health, it's what it is. It's his life. As for May Edochie, she either stays or leaves honorably if it's affecting her mental health, and she can not tolerate Yul's behavior.
Marriage is not a do-or-die affair. We all need to preserve our sanity and not for any reason compromise on our safety, mental health, and peace of mind.
We wish Yul Edochie and his beautiful family well.
By: Dr. Sandra C. Duru