3 Major Things To Note As Superstar 'Black Panther' Director, Ryan Coogler was Handcuffed, Almost Arrested For Withdrawing Money From His Own Bank Account.
A lot of angry reactions have continued to trail the hugely sad and embarrassing news of how famous African-American Hollywood Director Ryan Coogler was handcuffed and almost arrested by police in Atlanta, Georgia, on Thursday March 10, 2022.
Ryan had reportedly walked into a Bank Of America (BOFA) branch in Atlanta and tried to withdraw $12,000 from his checking account with a handwritten note. According to several reports, Ryan was wearing a COVID face mask, a hat, and sunglasses when he walked in and handed a teller the withdrawal note. It should, however, be noted that he did present a valid means of identification to the teller along with the note.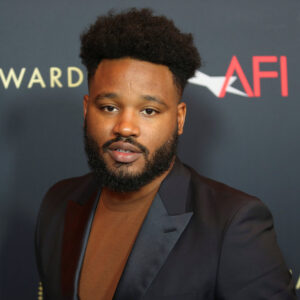 Unsurprisingly, there's been a massive uproar from both African-Americans and even some White people about the way he was allegedly racially profiled and judged with bias by both the staff at BOFA and the Atlanta Police officers that showed up in response to the bank's call too.
Ryan's friend and well-renowned Sports Marketing Pioneer, Dr. Marc Williams, took to his LinkedIn page to decry the ugly incident some hours ago. He also raised some very vital points about the whole saga. Dr. Marc posted:
"This is NOT celebrity news—it is called systematic racism.
I am saddened my dear friend and mega super Hollywood Movie Director Ryan Coogler was handcuffed and almost arrested because an INCOMPETENT Bank of America Teller called police because Ryan wanted to withdraw $12,000 from HIS own account!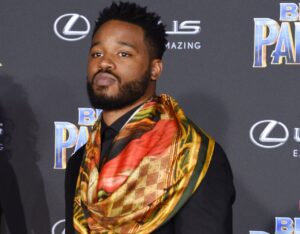 Ryan's networth is over $25 MILLION—this man directed Black Panther, Creed and Fruitvale Station. Regardless of his networth, police should have NEVER been called and what is scary is when officers arrived on the scene, they had guns drawn! Luckily Ryan kept his composure and remained calm.
On a daily basis my Wife is worried about me and my safety. As a Black Man, I should not have to worry about walking into a bank and have the police called on me because I LOOK suspicious or because I want to withdraw money out of MY ACCOUNT."
And as would also be expected, his post has been generating a lot of comments and engagement, with many of them raising a few pertinent points we would like to point out below:
This Would Never Have Happened If Ryan Was White: Yes, it almost sounds like a cliché to some people, but White privileges do exist, and it's a pretty shameful thing even to be discussing in this century!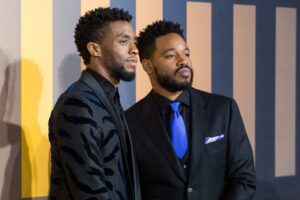 From all indications and reactions to the ugly incident so far, the police would never have been called in 10 out of 10 times if a White customer had walked into that bank and done the exact thing Ryan did. The fact that Ryan even had a valid I.D presented with his withdrawal request, and his staggering bank balance, are also clear indications that he definitely wouldn't have had to go through such embarrassment if his skin color was the opposite of black.
Police Officers Are Still Extremely Aggressive Towards African-Americans: And, need we add so needlessly so too! Yes, the bank discreetly made a call for police support, but there was no need for the cops to have barged in with so much aggression and guns drawn.
Again, as sad as it is to admit, that level of aggression and force would have never been meted out if the bank's alleged "robbery suspect" had been a white male.
Prominent Massachusetts Superior Court Justice, Judge Shannon Frison has always championed the fight against implicit bias, discrimination, racial profiling, and selective justice against African-Americans and other minorities in America. She and many others like her have been even more vocal about the need to eradicate this menace from the justice and legal system in America without further delays. This unpleasant incident just adds a lot more credence to their cause, and one can only hope another promising colored life is not cut short before needful policies and legislations are put in place.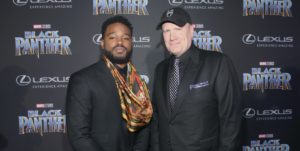 African-Americans Too Need To Do Better: A very painful yet somehow understandable part of this sad saga is that the BOFA teller that Ryan met at the counter was a Black woman. Now, it's kind of understandable, seeing that she was reportedly "scared for her life" as she's pregnant, and the requested withdrawal amount ($12,000) also exceeded the new flag alerts on cash withdrawals over $10,000.
However, what she ought to have done was simply follow bank procedures by having the manager verify Ryan's I.D and the transaction. Instead, she flew into full panic mode because the customer in question in front of her was Black. It is a terrible shame that even some Black folks also racially profile and are implicitly biased to fellow Black people and other minorities.
Ryan may even have felt safer and decided to approach her counter for the said transaction seeing she was a supposed "Sister". So much for having each other's backs indeed. African-Americans and other minorities need to do better at standing up for themselves and looking out for each other. There's already enough hate, racism, segregation, and discrimination coming from many quarters.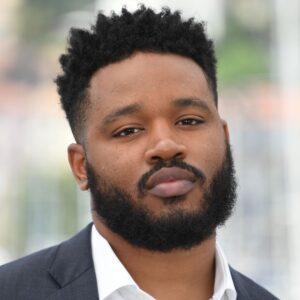 This is the time to band together and become more assertive in such unity. Not to spread hate or vengeance, but to have a solid voice that will be heard because of the authority and strength its backing gives it!
Both Ryan and BOFA have since released statements saying that the issue has been "satisfactorily resolved," and they are both moving on.
You may recall that Ryan Kyle Coogler's first feature film, Fruitvale Station, won the "Top Audience And Grand Jury Awards" in the U.S. dramatic competition at the 2013 Sundance Film Festival. The famous American filmmaker has since made huge box office hits like Black Panther, Creed, and is also directing the upcoming sequels: Wakanda Forever and Creed III.