Stop Working On Being Perfect. Start Working On Being You!
Hey darlings, how're you all doing today? I want to talk briefly about a very sensitive issue with you today, and I'd love for you to please be attentive.
Have you ever wondered why sometimes, it looks like you can never be good enough for the ones you hold dear and would do anything to please? Have you ever been in such a situation where it looks like the harder you try, the more you're rejected and tagged a failure?
What if I told you that the bulk of the blame for this actually lies with you and not anyone else? What if I told you that things are almost always falling apart because you're so obsessed with being perfect for everyone else that you have forgotten how to be you? It is a very tricky situation, but it's also one with many people stuck in it. Let me explain it with this personal analogy below.
Back when I just got into the US, and I was going through hell; literally, I kept trying to keep up with the system that I found myself sucked into through the evil schemes of the woman next too. I had child custody issues because they had taken my first two children away from me and were even trying to take the newborn with me as well and eventually they took the 3 kids from me including the newborn baby. In all these, there were malicious lies, accusations, and campaigns against me constantly by my adversaries, and I had no one and nothing to fall back to.
For that period and phase, I forgot who I was and all the things I stood for. The only thoughts I had were on how to avoid getting killed|ruined by the deranged woman after me and how to get my children back in my custody. I was desperate to get through this terrible phase and just be able to see and hold my children again. At this point, I completely forgot about who 'Sandra Duru' was and was only concerned about being perfect for the system so that I could be deemed worthy of having my beautiful children back.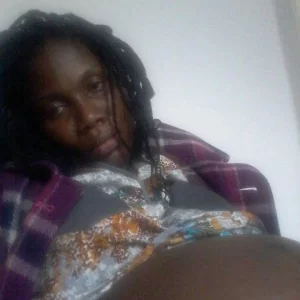 One vital lesson I learned from this ordeal is that perfection lies in every one of us already, but to tap into and harness it, you must shut every other voice down around you and find that soft still voice in your heart. That voice is you, wanting to be empowered and let loose on the world so that you can manifest the greatness bottled inside.
While trying so hard to be perfect, we forget how to be ourselves, thereby putting the cart before the horse and then wondering why things are not moving. To be perfect in life, you need to know who and what you are first. How can you learn to be perfect when you don't even honestly know what that perfection would be all about?
I found out that even after getting my daughter and first son, and my newborn baby back and my family was reunited, I still struggled a lot to fit in and be accepted. All I wanted was to be perfect and accepted by this new society, yet I did not know I needed to find myself first! Thank God for my little girl back then, though. She would chant my name and chieftaincy titles: "Aguwayin – The Lioness!" to me severally throughout the day and practically remind me of who and what I am. That was the beginning of my turnaround and freedom in every sphere and area of my life!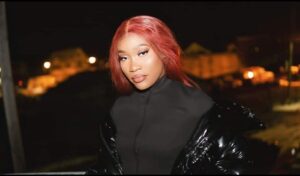 Stop working on being perfect first and start working on being you instead! Stop putting the cart before the horse in your quest for self-actualization and fulfillment. A person that doesn't know who he|she is can never attain perfection because what exactly would they be perfecting? What were you created to be on this planet? What are your skills, talents, and natural skills? Is there an innate desire and passion for something that makes you seek to be better at a craft or business? These are the questions and issues you must address first because these are your pointers to finding and knowing yourself.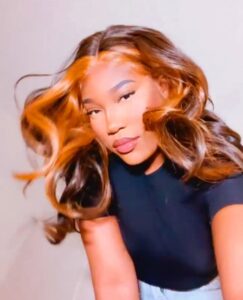 You cannot be deemed perfect if you are yet to know who you are. Start working on being you; on who you were created and already divinely empowered to be, and perfection will follow naturally afterward. May God help us know and embrace our true selves so that we may start to walk in the victories and abundance tied to understanding and fulfilling destinies in this life. Amen!
You will read the rest of my journey to America in my book. But one important thing is never to forget who you are, what you represent, and your roots.
By: Dr. Sandra C. Duru
#PROFMGBEKE