What obstacle yesterday kept you from your vision? Make it your stepping stone TODAY! Get it done and move to the next. No matter the challenges and distractions great achievers who have their eyes set on their goals don't lose focus.
So, staying focused is perhaps the best way for us to get things done and move forward with our lives and our jobs.
Believe in yourself, Accept yourself, Love yourself, and keep moving forward. If you want to fly, you have to give up what weighs you down. Accept the moment and take care of it adequately to your advantage. Know when to throw some distractions in the garbage, know when to use them as manure to grow your planted seeds of success, know when to crush them and recycle them to your best use, know when to get them taken away from you completely by dealing with them as you deemfit and necessary. Do your best to get it over with intelligently without wasting your time on them and at the same time you have to win.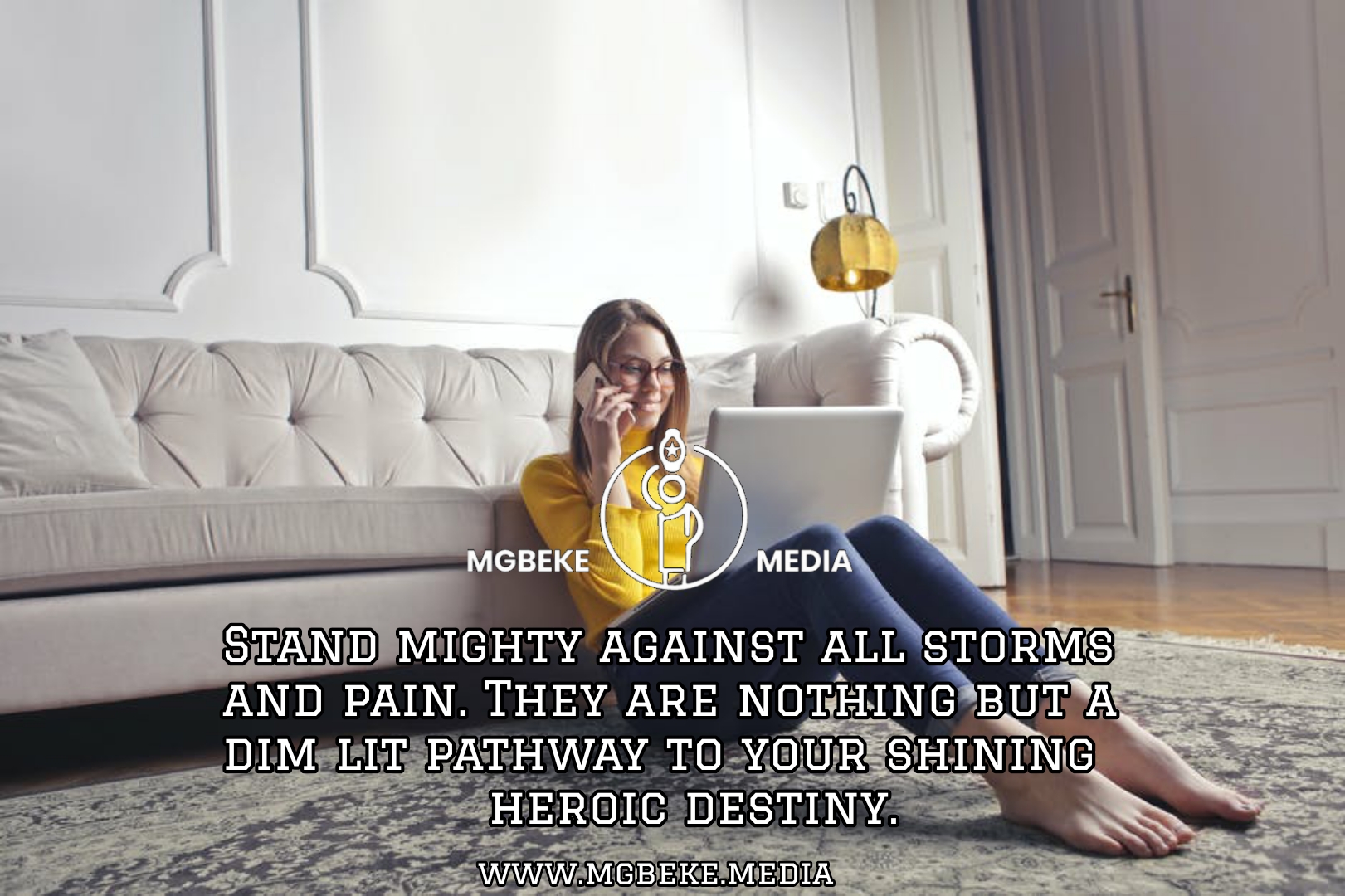 What's done is done. What's gone is gone. One of life's lessons is always moving on. It's okay to look back to see how far you've come but keep moving forward.
Never give up hope. All things are working for your good. One day, you'll look back on everything you've been through and thank God for it.
Don't let an ordinary circumstance dim the shine of the extraordinary you. Stand mighty against all storms and pain. They are nothing but a dim lit pathway to your shining heroic destiny.
#PROFMGBEKE