Sports Icons Lewis Hamilton and Serena Williams Pledge £10m Each To Buy Chelsea FC
Iconic sports superstars Formula One Driver Lewis Hamilton and American Tennis player Serena Williams have reportedly pledged a token of £10m each to back Sir Martin Broughton's bid to buy Chelsea FC from embattled Russian owner Roman Abramovich.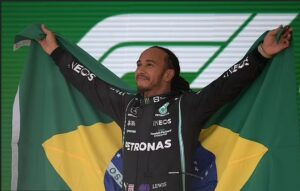 The sports icons are reportedly willing to invest in buying the Stamford Bridge club and have pledged funds to support Sir Martin as the £2.5bn bidding war for the club nears its conclusion.
According to reports, the seven-time Formula One champion, Hamilton, who currently supports London rivals Arsenal, recently revealed that he had been a fan of Chelsea FC since he was about 5-years-old. The reports hold that if Sir Martin's bid is successful, Hamilton will play a formal role in the football club's future efforts to promote diversity, equity, and inclusion.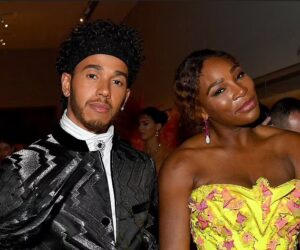 Chelsea's current embattled Russian owner, Roman Abramovich, was hit by sanctions from the British government in the wake of the Russian invasion of Ukraine because of his heavy ties to Russian President Vladimir Putin. The club has since been put up for sale by Abramovich since March 2022, and Raine Group, the bank overseeing the sale, says they could pitch their preferred bidder to the British government later this week.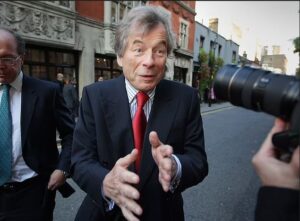 Sir Martin, a lifelong supporter of the Stamford Bridge club, reportedly has many investors to raise funds. The 23-time Grand Slam winner, Serena, is reportedly excited to be part of the deal.
The 40-year-old tennis star, who is already a part-owner of Los Angeles-based women's team Angel City is due to play their first match later this year, said: "I think that's cool for athletes to own something. It's interesting because you have a different type of pride when you're there and you're playing for something that you own."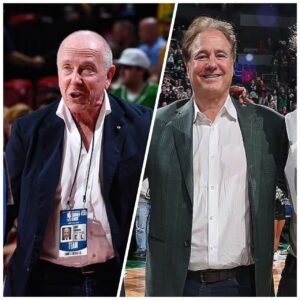 Serena, who reportedly discussed her involvement in the Chelsea bid with star actress Natalie Portman via an Instagram live session, also stated: "It's not one in tennis, so it's really interesting to have an opportunity to do that in a different sport. It would be a wonderful feeling to have that. You want to play better, to play harder – not only are you playing me, but you're also playing me in my stadium."
Meanwhile, American NBA team Boston Celtics' owner Steve Pagliuca is also reportedly pushing a rival bid to buy Chelsea from Abramovich. Steve currently owns a stake in the Italian Serie A team Atalanta CF, and he has allegedly partnered up with Larry Tanenbaum, who backs the Toronto Maple Leafs. According to reports, both men have committed to 'lifetime ownership' of Chelsea if their joint bid to buy the club is successful.
The other registered bid presently being considered by the Raine Group is fronted by Los Angeles Dodgers' part-owner Todd Boehly.