It is said that change is the only constant thing in life. However, change can either be positive and progressive or negative and retrogressive. Sometimes, knowing when what, and how to change can determine whether it would be a positive or negative move for you.
Life itself is also in phases and stages, and for each of these phases, a level of change is required. Failure or refusal to embrace and effect these changes may cause many people to remain stuck and unfulfilled in life.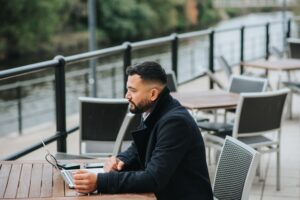 Most times, the change your life requires for you to break beyond your current lid and limitations may be a harrowing one. It could be painful because it may require that you cut off from certain loved ones, childhood friends, or colleagues for a while or even permanently.
You must understand that you need to change your mindset, company, and location sometimes to grow. For instance, if a very talented young football player somewhere in the remote areas of Africa gets an opportunity to travel to Europe or America for football trials, can he grow his life and career by refusing such?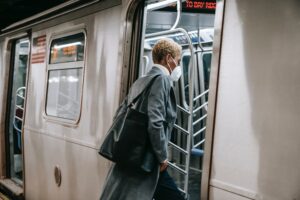 If he declines such an offer for any reason, he would have none but himself to blame eventually because we are all responsible and accountable for our lives. This is an unchanging fact, and it remains whether we like it or not.
Many talents, skills, and gifts waste away and are destroyed in life because the people blessed with them remain stuck in the wrong locations and with the wrong crowd for too long! Even worse are those stuck because their minds have been conditioned to believe that they can never grow beyond a certain point.
So what if nobody in your family or even the entire village had ever been to college before? So what if every talented member of your community or family had never amounted to anything meaningful with their craft before? The truth is that you are only as good and as valuable as you think and agree that you are in life!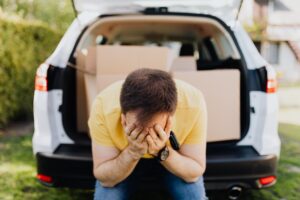 Sadly though, if you remain with a bunch of people or in a community where you're constantly told and reminded that "nobody has ever succeeded at this, or gone beyond this point in this thing here," the chances are that you may end up never surpassing that limit too. To grow beyond that lid, not only must you change your location, but you must also completely change your mindset and programming about your craft and success!
Change is always a scary concept because we love to stay in our comfort zones. However, remember that no testimony can be obtained without a test, and true champions and winners in life can only be forged in the flames of challenges and adversities!
Let go of that limiting mindset, location, and company. Make that bold move to embrace the changes you need, and I guarantee you that your life will become an inspiring testimony and story to others, too, in no time!
May God grant us all the mental toughness and courage we need to excel and always win in life…Amen!