Silence Makes A Louder Statement Sometimes – Stay Quiet!
In the art of warfare, any General or Commander that knows their onions will tell you that stealth and the element of surprise are two very vital aces to hold up your sleeves if you intend to win a battle you go into. This same principle applies to virtually every other area of our lives too.
Sometimes, to make the loudest statement in a room, you have to be the quietest one! That sounds antipodal, right? It is quite the opposite and contrary to the norm indeed, which makes it a lot more effective.
Naturally, one would think that the loudest person in a room should be the rowdiest, crass, and uncouth person there, but this does not always apply in the real world. Actually, the quieter you are in the real world, the louder the statement you're making.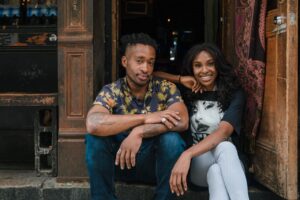 And, when you move like this, you keep the enemies of progress in confusion. You must always keep them assuming and guessing and let your life remain a mystery to your haters. Silence makes the loudest statements most times, so learn to stay as quiet as possible always.
Let the world and all those observing you get to hear you by the greatness and excellence you're achieving, as evidenced by visible results every day. When you stay quiet and continue to pull your weight and achieve in silence, you become a formidable force to your foes, and the smart ones amongst them will fear you.
Also, when you keep quiet as you keep delivering some amazing feats in life, many very vital and meaningful people around the world are watching and observing you. Your work will speak for you and open up doors you had never before imagined. Your poise, character, maturity, and wisdom, too, will be a major attraction to these influential people. Again, you can never tell what type of honor this could bring to you.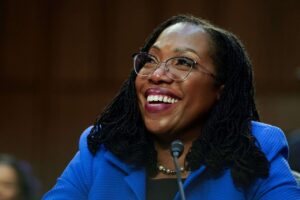 I recently had the privilege to be invited to a place for an invite-only event that was both epoch and historical. I mean, this was a place that only a very select few ever get to enter in their lives, and I got a direct invitation to come there and be a part of the historical event. Do you know why? Well, I was invited because, according to my host, they had been following my work and were impressed by all they've seen so far.
You see, many other people had lobbied and did all they could to get that special invite, but it was given to the one who quietly went about her business and was making giant strides silently. This is a culture and attribute of great people, and when you possess it, they will flock to you because you have what they need – stealth, grace, elegance, and wisdom!
Stay quiet and keep making the loudest statements in the room with your silence. You are on your way to a life-changing testimony, too, very soon, so do not let anything deter or distract you now.
May God continue to grant us HIS wisdom and be with us always. Amen!
A-na eji uche eme ihe!
By: Dr. Sandra C. Duru