Shocking Claims Made As Tonto Dikeh's Ex-Boyfriend, Prince Kpokpogri's N700M House Is Demolished In Abuja
Famous multiple award-winning Nigerian actress Tonto Dikeh's ex-boyfriend Prince Akporube Kpokpogri's mansion in Abuja, Nigeria, has been demolished by alleged agents of the Federal Capital Development Area (FCDA) today, May 14, 2022.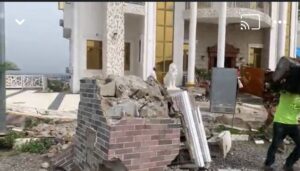 In a video recorded at the scene during the demolition, the embattled Nigerian politician and anti-corruption activist said: "This is what I saw this morning! I woke up this morning and saw these men here with bulldozers, and they're destroying my entire property."
They claim they're from the FCDA, but I am not owing to a dime on any required building permits, approvals, or legal documents to own and erect this structure here."
A very distraught Prince also stated: "I must know where this attack is coming from! Many people have begged me to sell this property to them, but I refused. I was even offered a tune of N1.4 Billion for it but I declined because I built it for my peace of mind.
Now there are bulldozers here destroying the property. Just look at these people! They claim that my property is on a part of the road, but there has been no road constructed here at all. Why is it even only my building that is being demolished?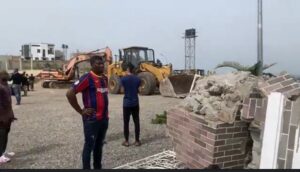 I was not given any proper notice before this. A demolition notice was served about one week ago but it did not carry my house or plot number, and I called their attention to it.
Now they have shown up here with this bulldozer today. My children are inside the house, and all my cars, other properties, and documents. I must find out where this is coming from!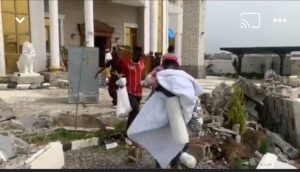 There was no day that anybody came here from the development control agency to stop me while I was building and furnishing this structure until it was completed. Why is it now that they're here to demolish the structure that they certified and approved before?"
You may recall that the philanthropist, publisher, aspiring politician, and chairman of the Anti-Corruption and Integrity Forum had a whirlwind romance with Tonto in 2021, but it was pretty much short-lived.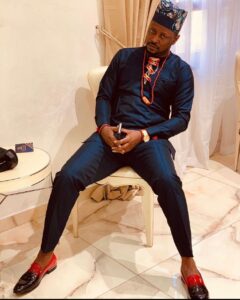 If the claims made by Prince in this video are anything to go by, then it is undeniable that we still have a very long way to go in this country called Nigeria!
The government machinery should never become a tool to witch-hunt, suppress, intimidate, bully, subjugate, and terrorize other people for any reason whatsoever in any sane climate. However, this seems to be a regular occurrence in our society, and we just want to ask – how long will we continue with this level of lawlessness and impunity in this country?
By: Dr. Sandra C. Duru