U.S. national Shadeed Abdulmateen has been sentenced to death for the 2021 murder of his former girlfriend, Chen, a court in east China announced on Thursday.
According to the Ningbo Intermediate People's Court in Zhejiang province, the American citizen met his victim, a 21-year-old woman identified only by her last name Chen, in early 2019.
Abdulmateen "falsely claimed to be divorced and single," before gradually establishing a relationship with Chen.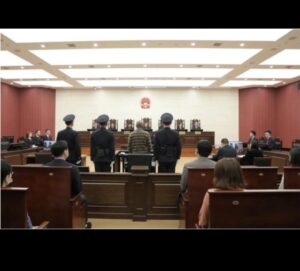 Following Chen's "repeated proposals" to break up beginning in the second half of May 2021, Abdulmateen arranged to meet her at a bus stop at 8 p.m. on June 14, the court statement said. At 9:48 p.m., using a "folding knife" he had carried on his person, Abdulmateen stabbed and cut his ex-girlfriend's neck.
After Chen "lost the ability to resist," the defendant "continued to jab Chen's face with the knife," causing the victim to die of severe blood loss, in what the court called a "premeditated revenge killing."
The Chinese court described Abdulmateen's motives as "vile," his criminal intent as "resolute" and his means as "cruel."
"The circumstances of the crime were particularly bad and the consequences particularly serious, deserving of punishment according to law," it said.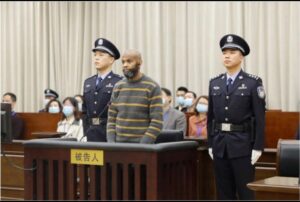 Announcing Abdulmateen's guilty verdict, the Ningbo court said it had sentenced the defendant to capital punishment at the April 21 trial watched by more than 20 witnesses, including members of the public and local Chinese Communist Party officials.
"The Ningbo Intermediate People's Court holds that the accused, Shadeed Abdulmateen, deliberately and illegally deprived the life of another, his behavior constituting the crime of intentional homicide," the statement read.
The court said Abdulmateen's litigation rights, including counsel, an interpreter, and consular visits were guaranteed throughout the trial. The U.S. Embassy in China was notified ahead of the court session and before the verdict was handed down, said the statement.
On Thursday, a State Department spokesperson said: "We are aware of a court decision related to a U.S. citizen in China. We take seriously our responsibility to assist U.S. citizens abroad, and are monitoring the situation."
"Due to privacy considerations, we have no further comment," the spokesperson said.
According to local media reports last year, the Ningbo People's Procuratorate formally charged Abdulmateen with murder on August 20, 2021. The China Internet Information Center, the Chinese government's official web portal, reported last November that officials from the U.S. Consulate General in Shanghai were present when Abdulmateen stood trial that month.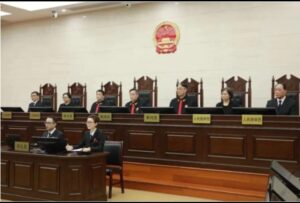 In a headline, state-run news site china.com described Abdulmateen as a "foreign teacher" and his victim, Chen, as a "female student." Further details about their relationship were not disclosed.
After Chen sought to end their relationship, Abdulmateen "disagreed and made verbal threats" against her, the website said, citing the Ningbo court document.
By: John Feng