Sen. Shehu Sani Reacts As Lai Mohammed Claims "All Passengers Are Safe" On Abuja-Kaduna Train Attacked Last Night.
A visibly distraught Senator Shehu Sani has taken to social media to lambast the attitude of Nigerian leaders towards the safety of people in the country after terrorists bombed and took hostages from the Abuja-Kaduna train headed to Kubwa, Abuja, Nigeria, yesterday night.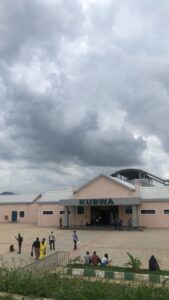 Reacting to statements released by the Nigerian Minister of Information and Culture, Hon. Lai Mohammed, who allegedly claimed that all the passengers on board the train had been and were safe, Senator Shehu said:
"A friend's wife who was on the Train just called him to confirm that she is safe in the hands of Soldiers who came for the rescue, but she also confirmed that some of the passengers were not so fortunate.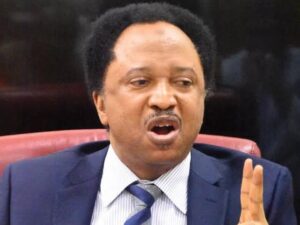 Saying all the passengers are safe is not true.
The Minister of Information should simply stop talking about security. He should simply leave it for the security agencies' chiefs or spokespersons."
He also added: "They killed some, they injured some & they kidnapped some. The Train attack was preventable. Lessons weren't learned from the last tragedy. The trains weren't equipped with sensors to detect explosives & the promise of the use of helicopters to protect the trains was abandoned."
You may recall that in October 2021, this same train from Abuja to Kaduna was also attacked by suspected terrorists, but no major casualties were recorded.
Senator Shehu was aboard the train that fateful night, and according to him: "In October 2021, I was on board the same night train when it was bombed by terrorists, and the tracks were damaged. It took the grace of the Almighty to save our lives. This is a repeat of that tragedy. We pray for the safe return of all the passengers."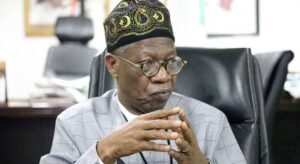 The growing spate of brazen terrorist attacks in the country is cause for great alarm, especially seeing how the Federal Government led by President Muhammadu Buhari would only choose to muddle the facts and lie rather than take concrete steps to salvage the situation.
May God help every Nigerian at this trying time and comfort those who have lost their loved ones in this evil attack…Amen!