Sad Reality And Lesson As MAVIN CEO, Don Jazzy Loses Mum To Cancer
MAVIN Records CEO, singer, and multiple award-winning record producer, Michael Ajereh, popularly known as Don Jazzy's mother, has passed on in the early hours of July 22, 2022.
A visibly deeply emotional Don Jazzy broke the sad news via his official Instagram page later in the day, describing her as his "backbone and supporter" while adding that breaking the announcement of her death was the hardest thing he has ever had to do in his life.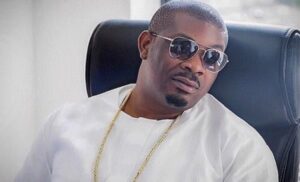 The world-renowned producer said: "I lost my sweet mother this morning. The matriarch of our family. My supporter and backbone @indianpicolo.
I am beyond devastated. I have never felt pain like this in my life, but I am consoled by the good life she lived. She was loved by everyone that ever met her.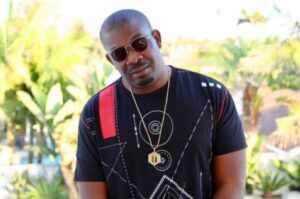 She was so strong till the last minute for us, even while she battled with cancer.
I have never typed a more difficult caption in my life. Please pray for our Mum's soul to Rest In Peace and for strength for my dad, my siblings, her grandchildren, and our entire family to bear this loss."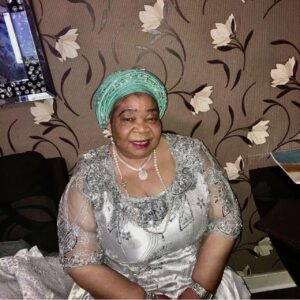 One very sad reality from this event is the fact that death is an eventuality that recognizes no social status, and cancer is a demon that knows no poor or rich!
We all know for sure that Don Jazzy must have spent a fortune on trying to manage her health and seeking curative treatments that eventually proved abortive.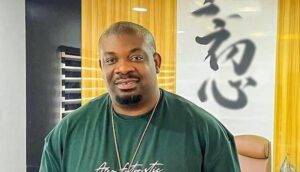 No amount of money and wealth can keep you alive or healthy, so you must ensure that you make every day you're given count for goodness and in the service of your Creator.
We extend our deepest condolences to him and his family and pray that God grants his heart the healing and peace he needs in this challenging phase, in the name of Jesus Christ; Amen.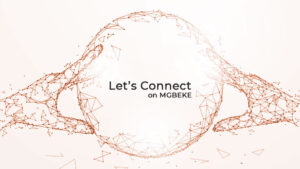 For your news, real stories, Let's Connect, and adverts, click on the link below:
https://mgbeke.media/advertise-with-us/
Do you want to support our charity work? Click on the link below:
For your Natural Skincare Products & Supplements, click on the link below: