Sad Lessons As Gunman Kills 19 Children, 2 Adults At An Elementary School In Texas, USA
Uvalde Consolidated Independent School District Police Chief Pete Arredondo has disclosed that the 18-year-old gunman who attacked an elementary school in Texas on May 24, 2022, was acting alone and not a confirmed member of any terrorist group yet.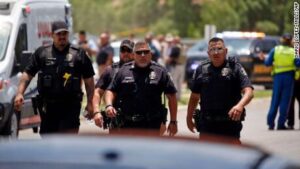 Salvador Ramos, of Uvalde, reportedly shot his grandmother before breaking into the school to kill 19 children and 2 adults and left many others wounded before he was finally cut down by police gunfire.
According to the Texas Department of Public Safety, Sgt. Erick Estrada: "The gunman wrecked a vehicle while driving near the school after shooting his grandmother. He then exited his vehicle with what I believe was a rifle, and that's when he attempted to enter the school where he was engaged by law enforcement."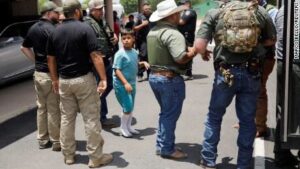 More than 20 agents of the US Customs and Border Protection unit responded to the shooting and were very courageous in diverting the shooter away from more children and victims by reportedly putting themselves between him and everyone else. An agent allegedly took a bullet in the head but survived after the shot didn't go through his helmet.
This is reportedly the most fatal school shooting since the Sandy Hook slaughter in 2012 that left 20 children and 6 other adults dead in Connecticut, USA.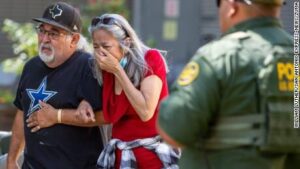 The sad tragedy leaves a gaping hole of sadness in our hearts as we mourn with the families who lost their children in this savage and terrible attack. It also raises a critical lesson and question, and here they are below:
(1) Pay attention to what people say and do around you.
Nothing is ever as it seems to the ordinary eye in life; hence we must always be extra vigilant at all times.
This deranged shooter had reportedly posted images of some assault rifles on his social media account a few days before his unprovoked and bloody assault on the innocent children at their school.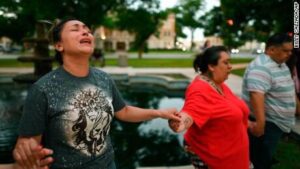 If there had been anyone observant enough to have noticed something off about his recent behavior, maybe this tragic disaster could have been averted.
However, even his grandmother did not know that something was seriously wrong with him in the head. She also ended up taking a bullet for this and is now reportedly in critical condition in the hospital, too.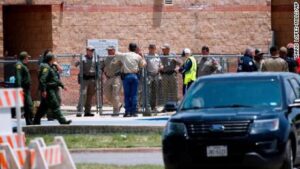 (2) No one should have access to assault weapons without proper psyche evaluation, documentation, and other stringent conditions!
This latest shooting is reportedly the 39th shooting at a K-12 school this 2022 alone! If that fact is not alarming and scary enough to make US legislators put stricter gun control laws in place, we don't know what would ever make them do so.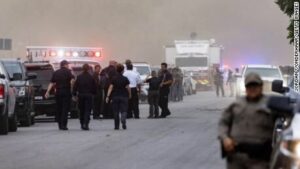 There have been over 51 severe gunshot injuries and at least 10 fatalities in all these K-12 school attacks. It raises a serious question: What else do these lawmakers want to see before they take the necessary actions to protect innocent lives in the country?