Sad Lessons As Birth Mother Of 2 California Boys Allegedly Murdered By Foster Parents Sues State And Parents For $40m
A civil rights and wrongful-death lawsuit has been filed against the Kern County Human Services, the California Department of Social Services, and California couple Trezell and Jacqueline West by the birth mother of two young boys who died while in the state's foster care system.
The boy's birth mother, Ryan Dean, and their grandmother, Dana Moorer, have alleged that they were murdered by their foster parents, the Wests, and the foster care system.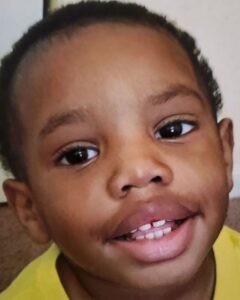 The African-American boys, Classic Pettus, 4, and Cinsere Pettus, 3, were allegedly reported missing from their foster family's backyard in the desert town of California City on December 21, 2020. In March 2022, Kern County prosecutors disclosed that an investigation established that they were both dead, but their bodies are yet to be found.
Both foster parents, Trezell and Jacqueline, have reportedly pleaded not guilty to several charges against them, which includes two counts of 2nd-degree murder. A criminal trial date for them has been set for July 2022.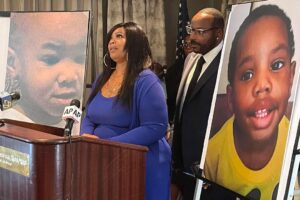 Ryan's suit also reportedly alleges that the foster home of the Wests was "a state-created danger" that resulted in the initial disappearance and eventual death of the minor brothers.
Their birth mother is filing for the sum of $40 Million in monetary damages and, in her statement to the media, she said: "I just feel like I didn't deserve this. I'm not a criminal. I don't have a bad record."
Attorneys for Ryan say that Congress intended with the Family First Act of 2018 to preserve family units and reverse the presumption that foster care is better for children.
"Cinsere and Classic Pettus were murdered after being unlawfully taken from their mother as a result of an outdated foster care model that Congress described as having a perverse incentive to tear African American families apart," her attorney, McCoy, said.
He also disclosed that the foster care system disproportionately subjected African American families to "trauma-ridden child abuse investigations before the 2018 law.
This unfortunate incident shows and teaches us that we should always be as careful as we can and constantly prepare for eventualities in the best ways possible. The system in many places around the world is rigged against the lower class and people of color, but we can always find a way to get through these challenges.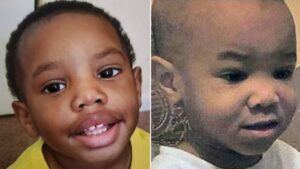 If these boys had been White, they would never have been taken from their mother in the first place. Man's inhumanity to man is a phenomenon that has always been and wouldn't vanish till this world ends, so people of color and African-Americans must learn to preempt and prepare against situations like this in every way they can!
No official statement has been issued by the Kern County Human Services yet, as its information officer, Jana Slagle, recently disclosed that the department cannot comment at this time because of a retaining order from the court.
Hopefully, the justice system will grant this poor mother the compensation she deserves, even though it cannot bring her boys back to life.
Do you want to support our charity work? Click on the link below: 
For your news, real stories, Let's Connect, and adverts, click on the link below: