Sad Lesson As Gunman Kills 3 People In Mall Before "Good Samaritan" Guns Him Down Too In Indianapolis, USA
A shooter armed with a long gun was shot down by an alleged "good samaritan" in Greenwood Park Mall, south of Indianapolis, USA, after he had fatally shot three people when he entered the mall.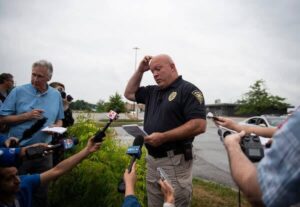 According to the Greenwood, Indiana, Chief of Police, Jim Ison, two other people were injured in the attack, while a 12-year-old girl who had abrasions was released from the hospital after getting treatment.
Chief Ison disclosed during a press conference after the shooting that there were six victims in total, and four of them were female.
An unnamed 22-year-old "good Samaritan," only identified as a resident of Bartholomew County by the police, reportedly witnessed the attack and engaged the shooter with a handgun to stop the attack. He fatally shot the assailant and saved more people in the mall from getting hurt.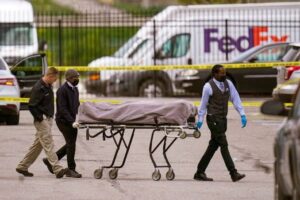 The police chief reserved much praise for the young man as he said: "The real hero of the day was the Samaritan that was lawfully carrying a firearm which was able to stop the shooter almost as soon as it began.
The shooter appeared to be at the mall with ill intentions. It appears that he had a rifle with several ammunition magazines, entered the food court, and began shooting. This type of situation is horrible. It's rocked us to our core."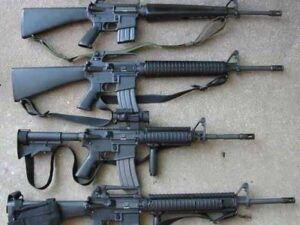 The motive and circumstances that prompted the shooting are still unknown, but it has been established that the attack wasn't personal as the shooter didn't know any of the victims.
One major question this latest incident raises is what does the American Congress need for them to do the needful and outlaw the ownership of guns and arms in the country.
Yes, a good person with a gun was on hand to stop this mad shooter in the mall before more innocent lives were lost, but wouldn't it make sense if nobody had any guns to start with in the first place?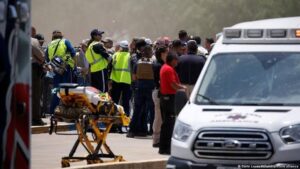 Violence begets violence, and as long as the gun laws are not revised, and anyone can have access to guns and ammunition like it is now, these mad killings will not end!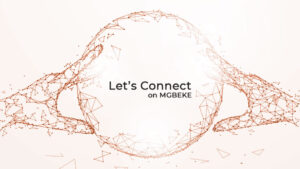 For your news, real stories, Let's Connect, and adverts, click on the link below:
https://mgbeke.media/advertise-with-us/
Do you want to support our charity work? Click on the link below:
For your Natural Skincare Products & Supplements, click on the link below:
For any other information or breaking news, please contact us at: info@mgbeke.media, contact@mgbeke.com, or send us text messages @ +1 413-777-7990