Rochas Okorocha's Bail Hearing Set For May 31, 2022, As Court Remands Him In EFCC Custody
Embattled former governor of Imo State and current Senator representing Imo West Constituency, Rochas Okorocha, was arraigned before Justice Inyang Ekwo of the Federal High Court in Abuja, Nigeria, on a 17-count charge of fraud and misappropriation of public funds to the tune of N2.9 Billion.
The EFCC had reportedly filed a petition against Senator Rochas, an unnamed APC politician, and five other companies who they allege had conspired together and stolen the sum of N2.9 billion from public coffers.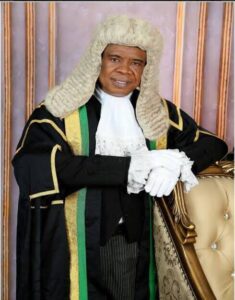 According to reports, several people had to stand to observe the proceedings as the courtroom was filled to capacity today, May 30, 2022, when his case was presented before the court by the anti-graft agency.
Senator Rochas and the other defendants all pleaded not guilty to the 17-count charges against them. The presiding judge adjourned the case till tomorrow, when his bail application would also be heard.
Justice Ekwo ordered that Rochas be remanded in the EFCC custody, pending the bail hearing set for tomorrow.
We couldn't help but notice a few things from today's court session, though, and we want to ask:
Why did the EFCC wait till the day of Senator Rochas' presidential nomination screening before moving to arrest him forcefully when they had reportedly filed this same case against him since January?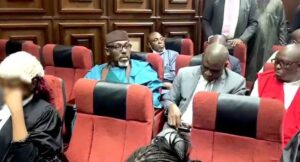 If this doesn't further prove how much of a witch hunt this is, then we don't know what else would.
Anyway, we urge everyone, too, to learn from the former governor's ordeal and stop doing things that could put you at the mercy of the enemies waiting for your hour of glory to pounce on you!
Live right and honorably so that God can stand for you in the day of trouble, and HE definitely will.
We will be sure to bring you updates on this case as events unfold again tomorrow.