Rihanna's Boyfriend ASAP Rocky Arrested And Faces 4-Year Jail Term For Allegedly Shooting Someone.
Award-winning American rapper Rakim Mayers, popularly known as A$AP Rocky, faces a potential prison sentence of up to four years if he is convicted for allegedly shooting a man on a street in Hollywood in November 2021.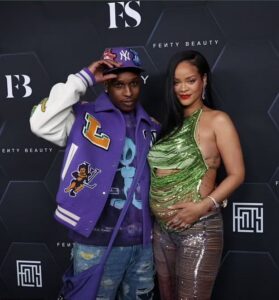 According to reports, detectives diligently worked to thoroughly investigate and identify the suspects involved in the shooting, which allegedly left one victim with minor gunshot injuries. Apparently, after building their case against him, ASAP was arrested earlier today, April 20, 2022, at the Los Angeles International Airport on charges of assault with a deadly weapon.
Going by the California Penal Code, if the rapper gets slapped with a felony assault with a deadly weapon conviction, he would be looking at up to four years in State prison, a $10,000 fine, and mandatory probation. However, if the current charges brought against him are upheld, he could face up to one year in jail, a $1,000 fine, and misdemeanor probation if convicted.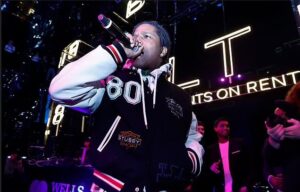 Either way, things are not looking so good for the rapper, who was apprehended as he arrived at LAX on a private plane while returning home from a vacation in Barbados with his pregnant girlfriend, Rihanna.
In a statement released by the LAPD, Robbery-Homicide Division detectives disclosed that ASAP is accused of firing a handgun at an acquaintance on the street about three to four times before fleeing the scene with two other men. "A man claimed the rapper shot him in the area of Selma and Argyle Avenues following an argument. One of the bullets reportedly grazed the victim's left hand, and he later sought medical treatment. After the shooting, Mayers and two other men, who he had reportedly been walking with, fled the scene," the LAPD statement said.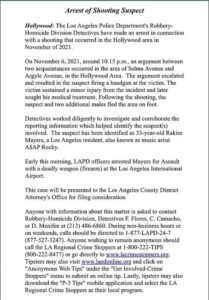 After a few months of thorough investigation and collaborating with the victim, the detectives eventually identified and named ASAP as the prime suspect in the shooting. Today, the arrest was a joint operation of the LAPD and the US Immigration and Customs Enforcement. His case will soon be presented to the Los Angeles County District Attorney's Office for filing consideration.
At the time of his arrest at the airport, the whereabouts of his girlfriend and soon-to-be baby mother Rihanna was unknown, although the authorities have no case against her whatsoever. Shortly after the rapper's arrest, his home in Los Angeles was also raided by police, but the motive behind this raid remains unclear.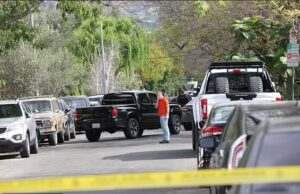 This arrest is not ASAP's first rodeo with the law, as he was convicted of assault, issued a suspended prison sentence, and required to pay more than $1,000 in damages in Sweden after being arrested for a street fight in 2019. He reportedly only served one month in jail before his sentence was handed down.
ASAP, who allegedly started selling drugs as a teenager while growing up in Harlem, New York City, was also charged with attempted murder at 16 after he reportedly fired a gun at an older man who used to bully him.
In his version of the incident during his interview on Untold Stories of Hip-Hop two years ago, the rapper said that he was carrying a gun for protection, and he opened fire because he believed that he was reaching for a weapon. "I never intended to shoot the man," ASAP said.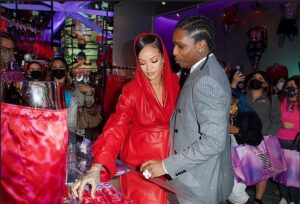 "He tried to come at me in front of some ladies. And I was little. He was a little bit older than me, and I just started letting off. I ain't wanted to hit him. They hit me with attempted murder at first, and then it kept getting dropped down," he disclosed.
ASAP was arrested immediately after the shooting and spent time on Rikers Island, the city's famed jail. The attempted murder charges were decreased owing to his age and the nature of the occurrence.
By: Dr. Sandra C. Duru