Rejections Are Distractions Put In Your Way To Slow You Down If You Let Them – Keep Pushing On!
Hey, my darling Mgbekes. How has your day been so far?
In the spirit of the weekend, I feel inspired to share an encounter I had recently with you because it holds some fascinating lessons that I know many of us here can benefit from.
My Asa mma and Odogwu Mgbekes, there are things in life and some situations designed and orchestrated by Satan to steal your peace, get you subtly depressed, and provide an unnecessary distraction for you.
You must never become so carried away with the euphoria of any progress you're making today to the point where you become unguarded and let the enemy taint or disrupt that which you are preparing and supposed to make tomorrow.
That said, please ensure that you never allow yourself to become discouraged whenever you reach out to certain people that you love, respect, and hold in very high esteem to do something you know that is within their reach, power, and capacity to do but they turn down your request.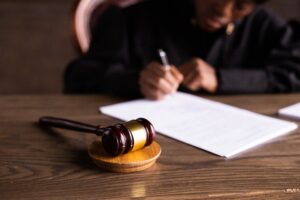 Some of them can come up with flimsy excuses or even say they "do not know you too well" to support your dream. My dearies, it's okay if anyone does that to you, as long as you don't ever let it discourage or dissuade you or stop your progress.
I know that it hurts even more, especially if you had gone out of your way to do things for them before when you did not "know them too well" too. It's only normal for you to feel hurt if you were in that same situation, too, yet you gave your time, talent, money, energy, and resources to support them, encourage them and do your little bit to help them grow in their career.
In reality, It only takes a day to know someone, and it costs nothing but love and support to build a better world for all of us.
You don't need to have met someone in person or even have so much first-hand information about anyone to write a few words about them. Our fathers and theirs before them died with that excuse because now, almost everything you could need to write or say about anyone is readily available online, thanks to Google! And more importantly when the person who needs you to write a few words has been able to send you detailed information on the subject matter.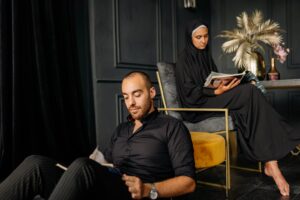 In my case, I didn't know this person, and I had never had a physical meeting before I read up and wrote several articles and materials about the person just so that the world could better understand their personality, exactly what they represented, and get the public to focus a lot less on their controversies.
So, when I reached out for a bit of help regarding my project and got that refusal with such an ugly excuse, I could not but laugh and shake my head. This whole episode did make me realize and learn one good lesson, though: As you begin to evolve and grow in your God-given purpose in life, you will make a lot of envious people very uncomfortable. But, you know what? Go right ahead and do it!
You were created to excel and dominate in anything you set your heart and hands upon to do in life. So, you must identify and eliminate any thoughts, actions, persons, influence, and any other things that try to stop or slow you down!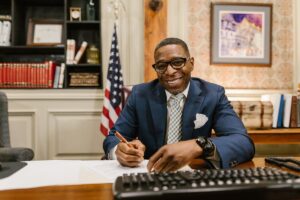 I know that you are concerned about the very good program|project I mentioned earlier and want to know if I eventually got someone to write that little facet| aspect|virtue| characteristics of 'me' to complete the beautiful| laudable project. Yes, I got someone who's more influential, more reasonable, understanding, intellectually blessed, great, calm, and important in the world, and who at one request accepted to do it for me and even was very proud of me and how far I have gone in the exceptionally brilliant project. The only plea made by that very great leader, mentor, and role model was a zoom call to catch up…
Every upcoming leader needs a very good mentor and role model like mine. So far, you are on the right path, no matter the distance or how busy a great leader is, he|she does not neglect his role in the lives of the people who will eventually take over from him when he|she has completed the good job they were created by God to do here on earth. We need mentors and not oppressors or users| stoners.
Stay blessed, my people, and remember always to do you; the world will adjust!
Prof. Mgbeke loves ❤️ you.
By: Dr. Sandra C. Duru
#PROFMGBEKE