Questions As Nigerian Police Detective Allegedly Demands Bribe From Victim If She Wants Justice After Being Raped By Her Bishop!
A detective attached to the Nigerian Police Force Criminal Investigation Department (FCID), Alagbon, identified as Inspector Samuel, allegedly demanded an N70,000 bribe for her rape allegations against a Lagos clergyman to be investigated and treated accordingly.
This shocking revelation was recently made by the victim in an interview with Punch Newspapers in Nigeria, after waiting for over 2 years for justice and seeing that no such thing is forthcoming.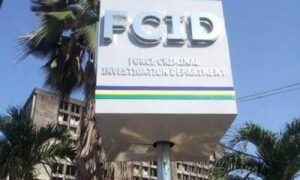 Simply identified as Bishop Daniels, the savage sexual predator reportedly owns a church headquartered in Lagos State with branches across Nigeria. The victim was a 22-year-old female pastor attached to his ministry, who he allegedly raped several times at his house in Lekki, Lagos State, Nigeria.
According to her: "I stopped going to the church, and my branch has been closed down. I reported the incident to the Force Criminal Investigation Department, Alagbon, in 2020. But the investigating police officer, one inspector Samuel, told me to bring N70,000 if I wanted him arrested.
I did not have that money and had to stop going to the station. Bishop Daniels started sending people to beg me, but I just moved on. Recently, two other victims reached out to me that Bishop Daniels attempted to have sex with them, and I got someone ready to sponsor my case.
So, I instituted the case again last month at the FCID Alagbon, and he was arrested last week. I want justice, but the police have yet to charge him to court even after I gave them all my evidence, including how he was threatening me over the case and how his wife was begging me."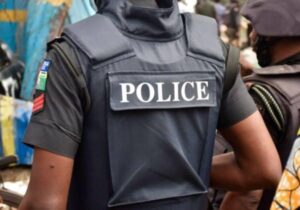 The report also reveals that Bishop Daniels resorted to threats when contacted to get his side of the story and denied that he knew anyone by the name of the female pastor. However, there are confirmed irrefutable pieces of evidence – digital and audio, against him, and they have all been submitted to the police.
Niyi Ogundeyi, a spokesperson for the FCID, said that, following the victim's complaint, Daniels was arrested and detained for six days.
"The case was initially reported in 2020, but the complainant said the case was not properly handled, and it was referred to Supol Yemi. Bishop Daniels was arrested and detained for six days. Afterward, he was released because he was entitled to bail, and the police had no right to detain him perpetually.
Meanwhile, investigation is ongoing, and an appointment has been given for all parties to visit the command on Thursday (June 9, 2022). The allegation against him is that he sexually harassed her and other people corroborated the evidence of the complainant. An investigation is ongoing."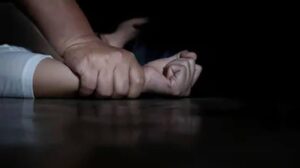 In related developments, two more ladies have come forward with solid evidence to back up claims that they were also raped by this ravening sexual predator called Bishop Daniel.
Now, with all the pieces of evidence and testimonies already presented and even verified by the FCID, why is this evil predator still walking around freely in our society? Is it that there can never be justice for regular people who do not have money to bribe the police to help them again?
Why must it even ever come to the point where you have to bribe a police officer to do his constitutional job?! Is this not absolute madness in this country?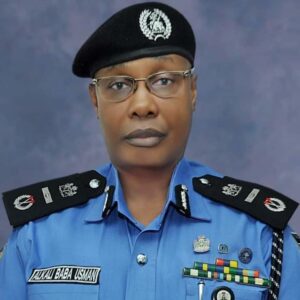 When is this level of impunity ever going to stop in this nation? The police claim they are "investigating" a matter that all the pieces of evidence, testimonies, and facts are already established instead of arresting and charging the randy clergyman to court immediately.
Well, we shall all see how this ends because this level of evil should never be encouraged or covered up in our society!
For your stories, news, and adverts, click on the link below and we will make it happen uniquely: