Questions Arise As Armed Bandits Kill Security Guard During Attack On Kaduna International Airport.
A daring act of terrorism saw multiple gunmen alleged to be bandits fatally shoot a staff of the Nigerian Airspace Management Agency (NAMA) at the Kaduna International Airport, Kaduna State, Nigeria.
Prior to his cold-blooded killing today, the victim identified as Shehu Na'Allah had been attached to the airport as a security guard. He was reportedly patrolling around the airport runway when he was ambushed by the suspected bandits and shot dead.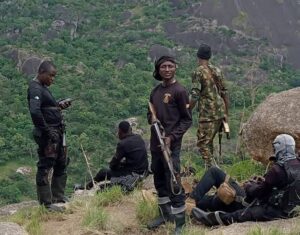 According to reports, a senior staff and manager of the airport disclosed to newsmen that: "Those bandits came from a nearby forest and invaded the airport through the perimeter fence this afternoon. They immediately tried to scare the workers and create panic by shooting sporadically.
Thankfully, though, the noise from their gunshots alerted some armed security operatives in the area who stormed the scene and were able to prevent the bandits from seizing the airport's main complex."
A Kaduna-Lagos flight reportedly had to be delayed too so that the situation could totally be brought under control by some men of the Nigerian airforce and other military operatives.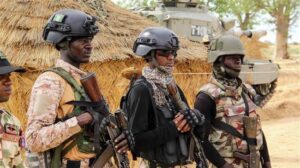 This disclosure could not but raise a few questions in our minds, though, and we would like to share them with you now, as always:
(1) What would have befallen those innocent people inside the airport's main complex had the alleged bandits gained access to it?
We are certain that there would have been a few foreigners in there as well, and any harm to them would have led to some international tension that we all could just do without right now.
(2) Seeing that this international airport is surrounded by such a forest, why isn't there a team of armed military personnel permanently stationed there to patrol the runway and surrounding areas along the perimeter fence?
A proactive and well-thinking management would have thought about and also implemented security measures such as this, especially knowing the fact that the Northern part of Nigeria is constantly under threat of attack by bandits and terrorists?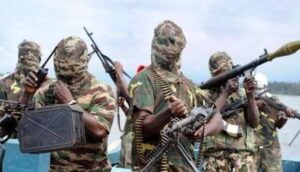 This is a very bad approach to the security of not just any airport but an international one in the North at that! If this simple yet very effective security measures had been in place before such an attack as this, maybe Shehu Na'Allah's life would have been spared today.
Also according to the reports, a joint force of military officers and Nigerian Airforce personnel have now taken over the forest and other surrounding areas of the airport in an attempt to flush out the alleged bandits.
May God comfort the family of the departed, and may HE continue to be our shepherd in this evil land now and always; Amen