Put The Past Behind You – It's Called "Past" For A Reason!
Now and then, many of us are guilty of holding on too long to some things in life even after they are dead and buried.
It could be a bosom friendship that turned sour, a business deal that didn't quite go as planned, a broken marriage filled with many hurtful|painful memories, or even an engagement that ended in a bitterly disappointing breakup. Whatever it is, though, the truth remains that we do ourselves a lot of disservices when we refuse to let go of what should be behind us in life.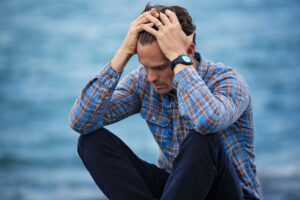 The story of Moses and Israel at the Red Sea readily comes to mind whenever I ponder on this topic because it is filled with so many beautiful lessons. Here are a few of them for us to meditate on together today:
(1) No matter what ails or seems to be in pursuit of you, turning to look back is never an option. When we constantly look back at our past victories, our sad memories, those opportunities we had and lost or even outrightly missed, or the seemingly insurmountable nature of the problems behind us, we take away our abilities to see the limitless possibilities ahead of us!
Our human frailty questions what lies ahead of us and constantly seeks the comfort of what it already knows well, even though it is in our past. Never let the fear of an unknown future bind you to a bitter past you're used to! Put the past behind you and concentrate on your future. Nobody can ever progress on a journey by facing one direction and driving against it in reverse.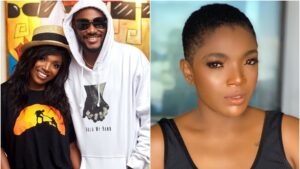 (2) God would have given us eyes at the back of our heads if HE wanted us looking back all the time! Even by our very design, we are meant to keep forging ahead and moving forward.
Another account tells of how a particular man's wife became a pillar of salt just because she looked back at a place where they had been commanded to flee from and forget. This is how much even our Maker detests it when we keep holding on to what is already behind us instead of focusing on all we can achieve from our present and future in HIM.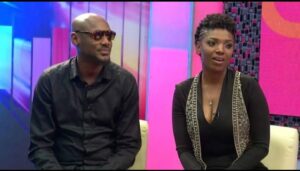 (3) What is done is done, and what is gone is gone. Why would you keep crying over spilled milk?
No matter how bitter or sweet an experience is, when such an event is over or concluded, it immediately becomes tagged as a "past" occurrence. It holds no possibilities for you anymore because it is gone, and it makes no difference whether it happened in the distant or near past.
All you can get from yesterday are memories. However, today is filled with endless possibilities, and tomorrow holds so much promise. Take your eyes, heart, head, and mind away from everything that's gone with your past. It is called "past" for a reason!
May God help us to heal from any past wounds so that we may be able to enjoy a life of freedom and endless possibilities…Amen!