Prince William personally asked not to walk side-by-side with brother Prince Harry at their grandfather's funeral — and some senior royals refused to even acknowledge the outspoken prince, according to a report.
William, 38, had made the request that saw them separated by their cousin Peter Phillips, the son of Princess Anne, as they walked behind Prince Philip's coffin Saturday, sources told the Mail on Sunday.
It was just part of "a great deal of frostiness" Harry faced during his first time home in the UK following the damning allegations Harry and wife Meghan Markle made against his family during their TV tell-all.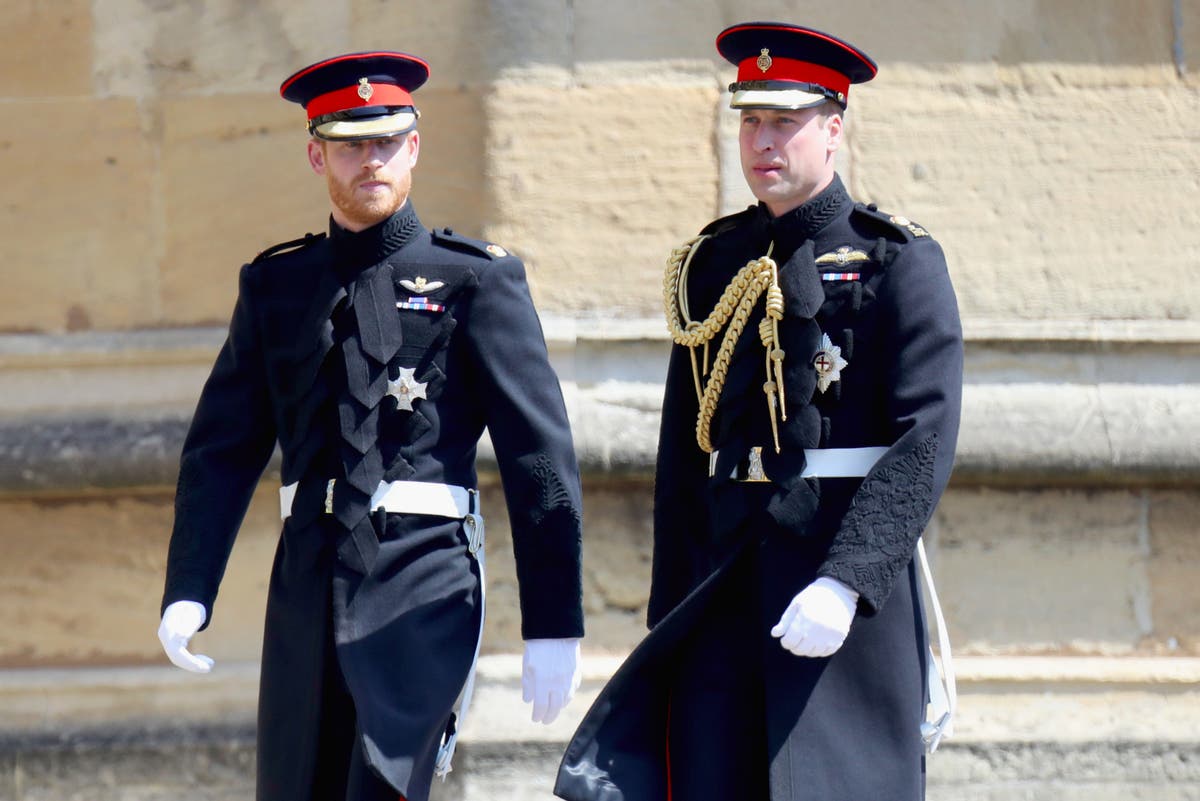 Queen Elizabeth II's daughter, Anne, and youngest son, Prince Edward, 57, failed to even acknowledge Harry before or during yesterday's service, as did Edward's wife, Sophie, the UK paper claimed.
"As far as the others are concerned, there is a deep sense of protection towards the Queen and resentment towards Harry," a source told the UK paper.
"There is little sympathy for him after what he and Meghan said on Oprah … They are still very upset," the source added.
While the family put on a "united front for the Queen" at her husband's funeral, "They all think [Harry] has behaved appallingly," the sources said.