"Pride Goeth Before Destruction" – The Curious Case Of Dr. Rabiu Kwankwaso
There are many things and challenges we battle against in life, and there is almost nothing that we cannot overcome and conquer.
Yes, I said "almost" because some battles and harms are self-inflicted and from within. Sadly, they are the ones many find pretty impossible to overcome, majorly because they do not even want to admit that those issues exist in the first place.
A problem unknown and undiscovered is an issue that will remain forever till it either consumes its host or is discovered and eradicated. One such self-inflicted battle that destroys a person is pride, and I have a bewildering case study for this today.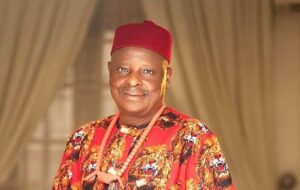 "Pride goeth before destruction, and an haughty spirit before a fall." – Proverbs ‭16:18‬.
A few months ago, before all the political parties in Nigeria held their party conventions to elect their party flag bearers, there were a few people that were strongly tipped to be very relevant and a force to reckon with for Nigeria's next president.
One such person was Dr. Rabiu Kwankwaso, who eventually got nominated as the presidential candidate for the New Nigeria People's Party (NNPP). Many thought that Dr. Kwankwaso and long-standing friend and ally Peter Obi would form a merger that would see them seize power from the current insanely corrupt cabal that has ruled the nation since 2015.
However, this was not to be, as the former practically stated that he was "way too big, influential, and already politically established" to be deputy to a man who "has no political structure" and needs him direly. We can all attest that Peter Obi did all he could to persuade him, but his efforts proved futile.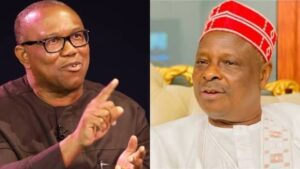 Both men went their separate ways, selected their respective parties, won the primaries, and became the front runners for their party's presidential bid. Fast forward to barely three months afterward, and the disparity in the level of growth, acceptance, and progress of both men is as clear as daylight!
The once "structureless and non-influential" Peter now has the backing of the entire youths and people of Nigeria, who see him as their voice and only hope for genuine change and deliverance in the country. To discredit or discountenance the "OBIdient Movement" is now seen and widely regarded as political suicide and a life hazard.
Whenever the major presidential candidates are now mentioned, especially in the last month that preparations for their full campaigns are gearing up, there have only been three names mentioned always: Alhaji Atiku Abubakar, Asiwaju Bola Ahmed Tinubu, and the man of the people, Peter Obi.
Every prominent mention of Dr. Kwankwaso and the NNPP has all but totally fizzled out, and this brings a bugging question to mind: Do you think that pride and ethnic sentiments are about to ruin or have already ruined Dr. Rabiu Kwankwaso's presidential ambition under the NNPP party?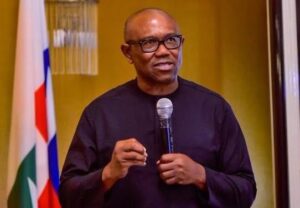 He seems to have suddenly disappeared into thin air, even though his party is quite active on social media and is almost always tweeting one thing or the other on their Twitter page.
While the OBIdient Movement truly began and grew tremendously on social media, it has taken way more than tweets and social media posts to get the power and influence it holds with millions of Nigerians today. The humane, dignified, and shockingly humble nature of Peter Obi has done a lot to make that movement what it is today, and that is an undeniable fact!
One crucial lesson these men's story so far teaches is that we must never overrate our relevance, look down on others, or allow pride to make us short-sighted in life! Many things we all enjoy in our various spaces today are products of privilege, and not because we are almighty and can cause things to happen for us by our own will.
Be careful never to become overconfident, conceited, and so full of yourself that you can't even see or sense a divinely inspired generational move when it is right in front of your eyes!
It may have worked for you in times past, but it will fail one day, especially when that structure and power you feel you have is now at loggerheads with the will of God and the might of HIS people!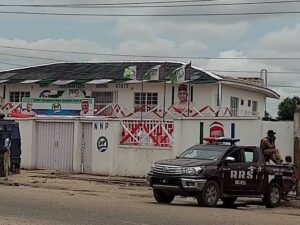 Remember the story of Samson and how he fell to the Philistines through Delilah?
"And she said, The Philistines be upon thee, Samson. And he awoke out of his sleep, and said, I will go out as at other times before, and shake myself. And he wist not that the Lord was departed from him." – Judges ‭16:20‬.
He thought he could "shake himself, as at other times," but he did not know that the tide had turned against him and he had been stripped of his power. The Borno State government in Nigeria had the NNPP's secretariat in Maiduguri, Borno, forcefully sealed up and arrested their Senatorial aspirant and others there on August 25, 2022 – just two days before the scheduled visit of Dr. Kwankwaso to the State.
This has begun to happen to him already in his supposed strongholds in northern Nigeria, and we can only say: If this is not a clear enough warning to him, then so help him, God; amen!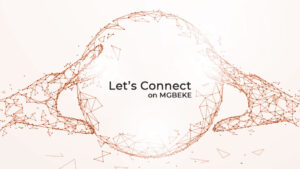 For your news, real stories, Let's Connect, and adverts, click on the link below:
https://mgbeke.media/advertise-with-us/
For your Natural Skincare Products & Supplements, click on the link below:
Do you want to support our charity work? Click on the link below: