Pressing Questions Arise As Court Grants Rochas Okorocha Bail In N2.9 Billion Fraud Case
The former Imo State governor and current Imo-West Constituency Senator, Rochas Okorocha, has been granted bail to the sum of N500 Million and a surety in like sum after his bail hearing held at the Federal High Court, Abuja, Nigeria, today, May 31, 2022.
The presiding judge, Justice Inyang Ekwo, gave the order after the former governor, the second defendant – Nyerere Anyim and five other companies indicted all pleaded not guilty to all 17-count charges of fraud, conspiracy to defraud, misappropriation of public funds, and others.
Justice Ekwo also stated that Senator Rochas must remain in the custody of the Economic and Financial Crimes Commission (EFCC) until his bail conditions are met and that his surety must be a responsible citizen of Nigeria who has landed property in the like sum of the bail granted to the presidential aspirant.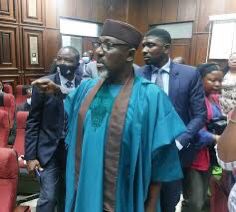 Okorocha must also deposit his international passport with the Federal High Court registry, and he must not travel outside the court's jurisdiction without obtaining permission from the court before embarking on such a trip.
In his response, Barrister Okey Amaechi, who led the ex-governor's legal team, told the court that Rochas was ready to meet and abide by the set bail terms immediately.
Recall that Senator Rochas was forcefully and viciously grabbed from his Abuja residence by the EFCC last week and has been in their custody ever since. This latest development raises a few questions for neutral observers and those who seek the truth, and they are here below:
(1) Who ordered Rochas' arrest in the first place?
This whole arrest and arraignment charade of the ex-governor has been an absolute waste of taxpayers' money, as nothing new or extraordinary has been done to or against Senator Rochas since he was arrested.
This raises a question that begs an answer: Who ordered Rochas' arrest in the first place, and to what effect?
The apparent reason was to ensure that a voice as strong as his would not be present for the presidential candidates' screening exercise held on the day he was viciously "captured," but it looks like there is yet more to this matter than what's been revealed so far?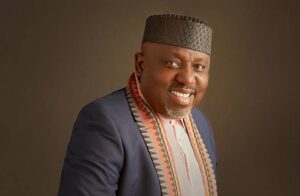 (2) What becomes of his presidential ambition now?
This question is not remotely related to his credibility and eligibility to contest the primaries at all. After all, a PDP candidate in Kogi State still won his State's primary elections a day after being declared wanted by the EFCC recently for fraud with figures that make Rochas look like a righteous saint!
With the unthinkable level of corruption and brazen impunity in the country right now, we know that it is not impossible for him to somehow still sneak into the APC presidential mix. However, the general question now is: Who desperately needed him gone like this before, and would that person sit by and watch Rochas still try to disrupt his ambitions?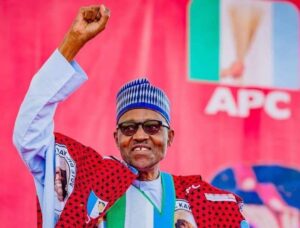 From all indications, this saga involving Senator Rochas and the APC is only just getting started, and we think that there is still a lot more drama yet to unfold.
Whatever the case may be, and however it swings, we will be on hand to bring you updates and also point out the key lessons to learn from each twist in this saga.