Pressing Question, Sad Realities As Unknown Gunmen Sack Police Station, Kill 4 Officers In Imo State, Nigeria
It was a bleak night of darkness and blood for residents and natives of Oguta Local Government Area of Imo State, Nigeria, in the late hours of August 5, 2022, as unknown gunmen attacked and sacked the Agwa Divisional Police Headquarters and murdered four officers and two other people during the attack.
According to reports, a vehicle belonging to the Divisional Police Officer (DPO), other cars, and parts of the division's building was set ablaze by the yet-to-be-identified gunmen who ran riot in the community unchecked for hours.
The attackers also reportedly killed a resident in the community identified as Mr. Ejike and shot his wife, too, before leaving unchallenged with the natives and residents in terrible shock.
Eye-witness accounts reportedly state that the gunmen, who struck between 10 pm and 11 pm, came in two Toyota Sienna vehicles and a Tipper and started shooting indiscriminately for over one hour.
"It was this morning that we heard that the Agwa Divisional Police headquarters was attacked. Four policemen were killed. Two male officers were shot dead, while two female police officers were burnt to death.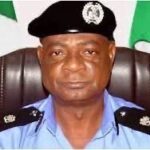 Part of the building where the female officers were was burnt. Vehicles at the division, including the one belonging to the DPO, were burnt. Two female police officers were roasted, and the two others were killed in cold blood.
They also went to the house of an Okada man known as Ejike, shot him dead, and shot his wife. His wife is alive," a native who reportedly pleaded anonymity disclosed.
Reports also revealed that some policemen drafted from outside the division took over the area on August 6, 2022, while the State Commissioner of Police, Muhammed Berde, was also reportedly expected.
Residents are calling on the Federal Government to please come to their rescue, as they reportedly cannot sleep with their eyes closed anymore because it has been from one problem to another in Imo State.
Following these pleas, concerns raised, and the latest developments, we cannot help but ask this pressing question even as this sad reality dawns on everyone right now:
(1) What exactly has Governor Hope Uzodinma and his Ebubeagu squad achieved security-wise in Imo State?
Besides the wanton, inhumane, and indiscriminate killings of innocent youths and people in Imo State, what exactly has Governor Uzodinma and his band of vigilante killers accomplished in the State?
These unknown gunmen reportedly operated and killed with sad impunity in Oguta, yet those "commandos" who are always so quick to appear and murder defenseless Imolites were nowhere to be seen or heard!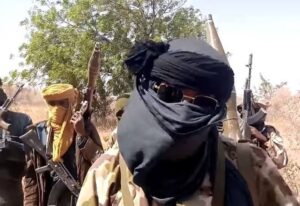 (2) The evil you allow to fester and grow around you because you think you're safe will one day come for you and consume you!
As sad as this reality is, we all cannot ignore the fact that even officers of the Nigeria Police Force and their commanders have always been complicit and compromised in the insane spread of bandits and these "unknown gunmen" all over the country.
Nobody can ever claim that these security agencies did not know when these bandits were spreading and being positioned strategically in all the different geopolitical zones in the country. Now, those who refused to do their constitutional and rightful jobs and turned blind eyes to these evil movements, thinking they would be exempted from the carnage, are also being targeted and slain mercilessly!
From ambushing and killing soldiers everywhere up North, boldly attacking a military checkpoint in Abuja, to now attacking and sacking divisional police headquarters, the rabid dog the APC and Buhari-led Federal Government refused to tame and let loose has now turned on them to tear them apart, too.
Evil can never have a good ending for all who practice it, especially when done deliberately. May God have mercy on the souls of the slain; Amen.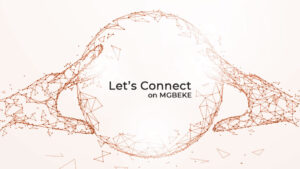 For your news, real stories, Let's Connect, and adverts, click on the link below:
https://mgbeke.media/advertise-with-us/
For your Natural Skincare Products & Supplements, click on the link below:
Do you want to support our charity work? Click on the link below: