Presidents Joe Biden, Muhammadu Buhari, Others Congratulate France's Emmanuel Macron, But Worrying Signs Loom For France
Today, April 25, 2022, several world leaders have reached out to congratulate the President of France, Emmanuel Macron, as he became the first president in over 20 years to remain in office after his first tenure in France.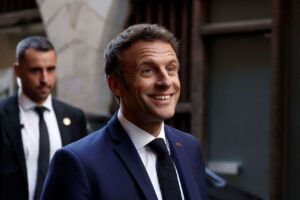 French voters reelected President Emmanuel Macron to a second term on Sunday night, handing him a significant victory over his far-right opponent, Marine Le Pen. This has prompted many western world leaders to send in messages of congratulations and also wish him a successful second term in office.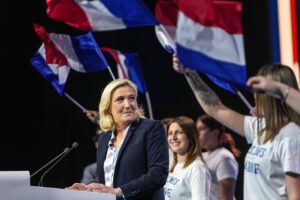 President of the United States of America, Joe Biden, was reportedly delighted with the news of Macron's re-election, as France would remain a powerful ally to the US under him. In his message via Twitter, President Biden said: "Congratulations to @EmmanuelMacron on his re-election. France is our oldest ally and a key partner in addressing global challenges.
I look forward to our continued close cooperation — including supporting Ukraine, defending democracy, and countering climate change."
Other western and European leaders who have openly congratulated Macron include the Chancellor of Germany, Olaf Scholz, and the embattled President of Ukraine, Volodymyr Zelenskyy. As it is, France will continue to play a pivotal role in international diplomacy, and many world leaders are reportedly relieved that Macron could emerge the winner last night.
Also, in the mix of world leaders sending their congratulatory messages, Nigeria's President Muhammad Buhari, while congratulating the French President, said that Nigeria will always support Macron because of his humane policies that promote peace and stability.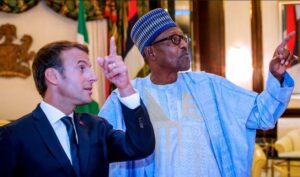 The message delivered by his spokesperson, Barba Shehu, reads: "The President notes the warmth and friendliness that has redefined Nigeria/France relations since President Macron assumed office in 2017, paying an official visit to Nigeria in 2018, and consistently creating lines for improved ties in economy culture and security, which has culminated in France-Nigeria Business Council, African Cultures Season in 2020, and the France-Africa Summit.
President Buhari congratulates the French President, his wife, Brigitte Macron, friends, and political associates on the historic feat, assuring President Macron of Nigeria's support as he continues with his advocacy of humanizing policies promoting peace and stability and encouraging development through innovation. The President wishes the President Macron God's guidance and wisdom for the second term in office."
Meanwhile, back in France, many people and international observers think that Macron is not going to have an easy ride in France anymore, and he now has a big fight on his hands to unite a fast-dividing country.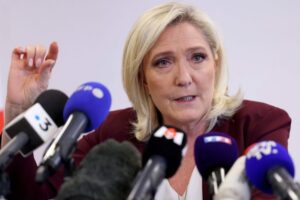 Although Macron easily beat off his Far Right opponent Marine Le Pen with more than 58% of the vote against Le Pen's 41%, these election results prove that the opposition is gaining good ground in France. This is a very worrying sign, even for many French people, as Marine is widely seen as an extremist because she has close ties to Russia and is openly hostile to NATO and the European Union.
According to reports, thousands of Macron's supporters partied till late last night to celebrate his victory, and one of them reportedly said: "We stood up against nationalism. We tried to show that today, we have to be more united than ever."
However, President Macron acknowledged the enormity of the task ahead of him, which is to try and unite the country, and, in his victory speech, he said: "I vow to be a president for every one of you. We need to be respectful. Our country is full of so many divisions, so we need to be strong, but no one will be left behind."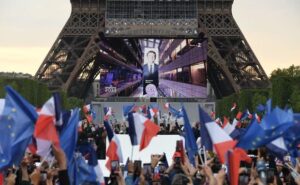 Even with his efforts, there were reported riots and protests in several cities in the country, with one protester carrying a banner that described Macron as "the Robin Hood of the RICH." French Police had to use tear gas to clear the crowd after fireworks were launched against them.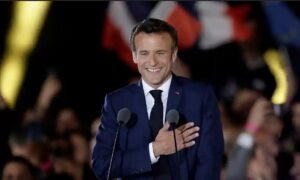 In her concession speech, barely one hour after the election results were announced, Marine reportedly said: "A great wind of freedom could have blown over our country, but the ballot box decided otherwise."
She then urged her supporters to keep fighting "this hoarding of power by a few." She also vowed that she would surely continue her "commitment to France" and fight on even in the increasingly fractured country.