Palace Confirms Late Alaafin of Oyo, Oba Lamidi Adeyemi, To Be Laid To Rest Today
The head of the Oyomesi and Prime Minister of Oyo, High Chief Yusuf Ayoola, has disclosed that the late Alaafin of Oyo State, HRM. Oba Lamidi Adeyemi III, will be buried today, Saturday, April 23, 2022.
According to the Oyo Dynasty's traditions, the Oyomesi's head will be in charge of the royal kingdom's affairs pending when a new Alaafin is appointed. He is reportedly expected to brief the Governor of Oyo State, Seyi Makinde before an official statement is released from the palace.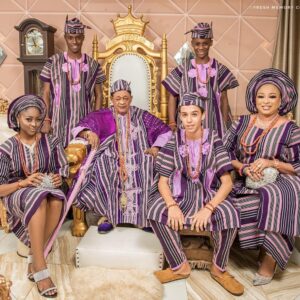 However, a spokesperson for the late monarch, Mr. Bode Durojaye, has also confirmed Oba Lamidi's death today. He reportedly confirmed to reporters that the Alaafin is dead and more details will be disclosed in due course.
Oba Lamidi Adeyemi III, 83, passed away in the late hours of Friday, April 22, 2022, at the Afe Babalola University Teaching Hospital in Ado Ekiti, Ekiti State, Nigeria.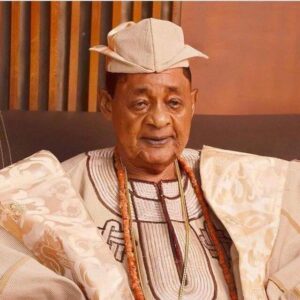 Palace officials revealed that the late monarch's remains were received early this morning by his first son, Prince 'Tunde, and his siblings at Idi-Igba, Oyo Town, Nigeria.
Reports also reveal that all the required traditional rites of passage have been concluded, and all is set for the late monarch to be buried today after his 52-year reign, which is the longest in the history of the ancient kingdom of Oyo. According to High Chief Yusuf, "We have called the Imam. Baba will be buried today around 4 pm."
Born on October 15, 1938, to the Adeyemi clan of the Alowolodu family, Adeyemi III was the son of Oba Adeyemi II, who was reportedly deposed and exiled in 1954 for allegedly sympathizing with the National Council of Nigerian Citizens.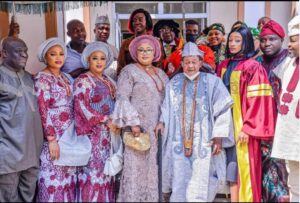 Oba Lamidi Adeyemi III eventually ascended the throne after succeeding Alaafin Gbadegesin Ladigbolu II in 1970. He was subsequently crowned on January 14, 1971, and has reigned ever since till his demise yesterday.
A well-known lover of boxing, Oba Lamidi is the second monarch to pass away in Oyo State this year after the Olubadan of Ibadanland, Saliu Adetunji, who passed away on January 2, 2022.