Over 96 Confirmed Dead And Many Others Severely Wounded As Fulani Terrorists Attack Catholic Church In Ondo State, Nigeria
Mgbeke Media can confirm that over 96 people have been declared dead and many more severely wounded and in critical condition following a terror attack on St. Francis Catholic Church, Owa-luwa Street, in Owo Local Government Area, Ondo State, Nigeria.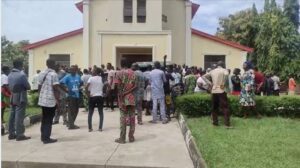 Multiple eye-witnesses claim that the attack was carried out by Fulani terrorists who attacked the church with heavy artillery and dynamite while their combined Pentecost Service was held earlier today, June 5, 2022.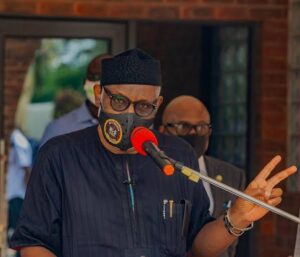 Many of the members who survived the explosions were slaughtered and shot before help could arrive from the local Amotekun security force based at Iloro – a few minutes' drive away from the scene – in Owo, and the police, too.
Many severely wounded are currently being attended to at the Federal Medical Center (FMC), Owo, Ondo State. Still, sadly, it is reportedly being overrun presently as the number of wounded people coming into the facility keeps increasing.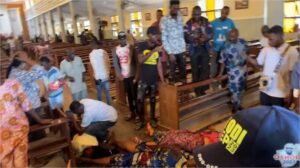 The attacked Catholic parish is very close to the palace of Oba Ajibade Gbadegesin Ogunoye III, and his security detail also reportedly responded to the blast and heavy gunfire. Still, there was little or nothing they could do against the firepower of the terrorist attackers.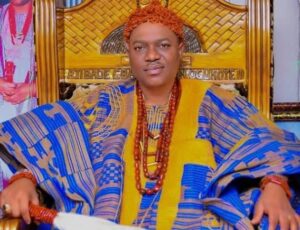 According to reports, the Ondo State Governor Rotimi Akeredolu has visited the scene of the horrible attack. He reportedly stated that the act was carried out by "Niger Fulanis," who had been coming into the State recently under the guise of grazing.
While some people may feel that this is unrelated, we cannot help but mention the fact that a few years ago, the embattled leader of the Indigenous People of Biafra (IPOB), Mazi Nnamdi Kanu, sounded a strong warning to governors and southern leaders that these Fulani terrorists had started infiltrating and planning massive attacks across Southern Nigeria.
Nnamdi was branded a "terrorist" and has since been incarcerated for treason, but who is committing the acts of terror and treason now? Is it not the same thing he sounded the alarm about a few years ago that is beginning to happen right before our eyes now?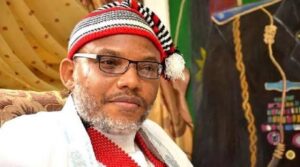 We hope that this very tragic event will now spur these leaders of ours to take the insane level of insecurity in this country much more seriously than they have ever taken it before. Otherwise, at God help Nigeria…Amen.