#OsunDecides2022: Major Lesson As Sen. Ademola Adeleke Reacts To INEC's Elections Declaration In His Favor
The Independent National Electoral Commission of Nigeria (INEC) declared the People's Democratic Party's gubernatorial flagbearer Senator Ademola Adeleke as the official Governor-Elect of Osun State, Nigeria, after announcing him the winner of the elections held in the State on July 16, 2022.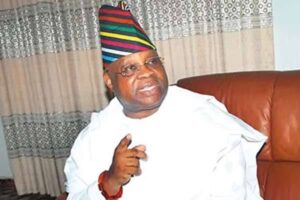 In a video now going viral online, Senator Ademola was seen to have stood up from his seat immediately after the announcement and prostrated fully before his elder brother, Adedeji Adeleke. The latter had been a super rock behind him throughout his quest for this position.
A key lesson from this is the spirit of gratitude the newly elected governor has and his level of pure humility and reverence for his brother. He not only recognized whose support and efforts got him the victory he had craved for years but was also wise enough to show his gratitude publicly!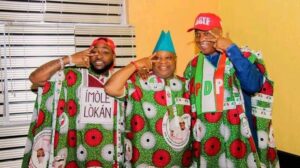 This is a character and spirit that God loves to see in everyone HE created, and we are sure that creation must be smiling on the governor-elect right now and always.
As Africans and even Christians, many people have lost these values, and it is part of why our societies have degenerated and keeps getting worse by the day. Let us go back to the things that make us the richly cultural and blessed heritage we've always been!
We will bring you more lessons and a full election report subsequently.