#OsunDecides2022: Big Warning As APC Agent Allegedly Seen Buying Votes With N5,000 Pass!
The elections to decide the next governor of Osun State in Nigeria are ongoing, and the drama has not ceased to come through, as always.
Most voters will decide who governs the State for the next 4 years between the incumbent, Governor Adegboyega Oyetola of the APC, and Senator Ademola Adeleke of the PDP.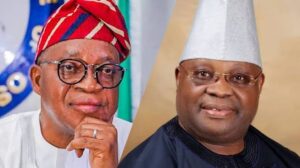 However, according to reports, an unnamed All Progressive Congress (APC) party agent has been caught giving out "passes" to people to influence their votes in his party's favor.
Further investigations reveal that the "pass" contains an address to this building pictured here, where whoever comes with the pass is given N5,000. This is allegedly happening at Ward 03, Ikija 11, PU 002, C.A.C Primary School, Ifetedo, in Ife-South LGA, Osun State, Nigeria.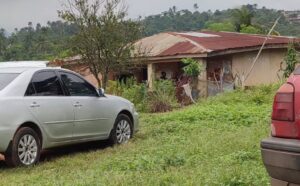 We don't even know which one to be more disappointed with right now: the unscrupulous APC that obviously can never cease their evil and have no ambition to ever "change," or these silly people who are still selling their lives and birthrights for a paltry N5,000!
Nothing good can ever come from whatever is built on such corrupt and dirty tactics! Like Esau, who sold his, too, in the Bible, there will be many regrets and tears for everyone who consents and partakes of this today if this thieving party wins this election this way!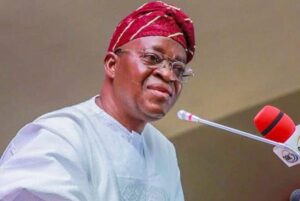 There will be many tears and complaints, but all will fall on deaf ears. After all, you have already collected your 4 years' dividends at the polls with your special "pass," haven't you? May God help us all.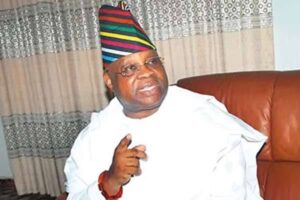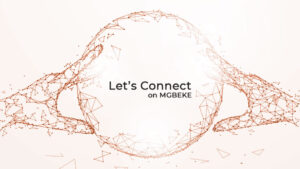 For your news, real stories, Let's Connect, and adverts, click on the link below:
https://mgbeke.media/advertise-with-us/
Do you want to support our charity work? Click on the link below:
For your Natural Skincare Products & Supplements, click on the link below:
For any other information or breaking news, please contact us at: info@mgbeke.media, contact@mgbeke.com, or send us text messages @ +1 413-777-7990