Osinachi's Husband, Peter Nwachukwu's Alleged Escape From Kuje Prison Reveals Why Trust Is Vital In Governance!
Following widespread and trending reports today, July 12, 2022, that the husband of the late Nigerian gospel singer Osinachi Nwachukwu, Peter, had escaped from Kuje Prison during the recent terror attack on the facility, the Nigeria Correctional Service (NCOs) has reacted swiftly to debunk the rumor.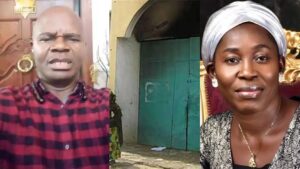 Recall that following Osinachi's death in April 2022, an Abuja High Court had ordered that Peter be remanded at Kuje in June 2022, pending the autopsy and investigations into her death from alleged domestic violence.
Addressing newsmen in Abuja, Nigeria, Mr. Chukwuedo Humphrey, the Public Relations Officer, FCT Command, NCOs, said: "The story is false, reckless, and mischievous."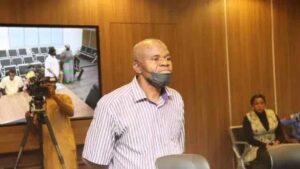 The rumors also hold that a suspected kidnap kingpin also held at the prison named Hamisu Bala, but popularly called Wadume, escaped during the attack as well. Humphrey, however, reportedly confirmed that both men are still in custody.
"This clarification became necessary because of a publication by an online medium alleging that Wadume and Osinachi's husband escaped.
Efforts are ongoing to recapture all fleeing inmates, and the Controller-General, NCOs, Haliru Nababa, is determined to continue to upscale inmates' welfare and safety," he disclosed.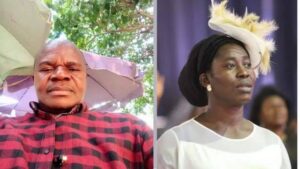 Despite this media statement by the NCOs, many Nigerians do not believe that the said escaped suspects are genuinely still in custody. This is because there have been a series of events in which the public had been deliberately misled and misinformed by government agencies and their officials.
The lesson here is that honesty, dignity, and integrity are things that any government or leader that intends to retain the trust and confidence of the people must always ensure are protected!
Once destroyed, it is almost impossible to gain that trust again, and this is the current sad reality of things in Nigeria.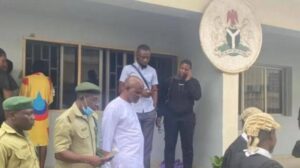 May God heal our land and give the people of Nigeria leaders after HIS heart…Amen!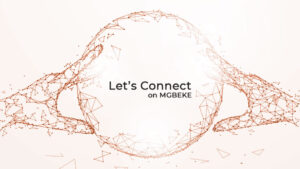 For your news, real stories, Let's Connect, and adverts, click on the link below:
https://mgbeke.media/advertise-with-us/
Do you want to support our charity work? Click on the link below:
For your Natural Skincare Products & Supplements, click on the link below:
For any other information or breaking news, please contact us at: info@mgbeke.media, contact@mgbeke.com, or send us text messages @ +1 413-777-7990