OPINION: What Is Governor Hope Uzodinma Profiting From The Nigerian Army's Massacre Being Committed In Orlu, Imo State Under His Watch?
In recent times, there has been a lot of carnage and rampant killings, and wickedness inflicted upon the people of Orlu, and Orsu Local Government Areas of Imo State, Nigeria, and this spate of wanton and brazen cruelty against the people does not look like it's going to abate anytime soon!
Worse still, no notable or even less notable media platform is reporting it. Everyone seems to have resigned to a never-before concluded fate that such extrajudicial and racially targeted killings are allowed in this country now. This is truly mind-boggling!
What exactly is going on in Imo State, Nigeria? Governor Hope Uzodinma has been the exact opposite of his name, Hope, to the people of that State, as the unprecedented carnage committed in his State under his watch is appalling and very disgusting. Every Nigerian Army official, Igbo politician, and Buhari's government must be charged and tried for crimes against humanity and subsequently sent straight to prison for these crimes!
What is even a greater shame is the fact that no media platform is bold enough to report the truth about all that's been happening in the country. From all the crimes committed in Southern Kaduna down to the South-Eastern regions in Imo State now, are we all so blinded by greed or whatever it is we're benefitting from these charlatans, or is everyone in this country now genuinely suffering from the Stockholm Syndrome?
A massacre has been happening in Imo State for a while now, and sadly, it is being orchestrated and led by the very ones "selected" and installed to keep the poor people of that region safe.
Governor Hope Uzodinma and the Army
commanders in the East will all, one day, give an account, both to God and man, for the innocent lives being wasted by the Army in that State presently!
How are there no nationwide reactions to the carnage and atrocities committed by the Nigerian Army in Imo State, with well over 30 people now brutally murdered by notorious and lawless soldiers reportedly looking for "unknown gunmen"? I mean, soldiers can enter an Eastern Nigerian city and start killing innocent people in an alleged search for "unknown gunmen," yet when these same very known gunmen terrorize, plunder, pillage, attack, and destroy lives in the North, a certain Sheikh is sent to appease and negotiate with them!
There seems to be an obvious agenda to destabilize, destroy, and decimate both humans and every other resource in the Eastern part of Nigeria. Sadly, we're all seeing it play out right before our eyes but pretending to be oblivious to it.
Recently, there were widespread reports in the mainstream media of an intense shootout between some alleged "unknown gunmen," and security operatives in some parts of Orlu and Orsu Local Government Areas of Imo State, Nigeria, and the Nigerian Army was reportedly engaged to combat the situation.
The intervention of the soldiers seemed to have yielded instant results, too, as they took down an alleged gunman who is suspected to be a member of the Indigenous Peoples of Biafra and its Eastern Security Network at Ihioma Community in Orlu Local Government Area of Imo State. This utterly false narrative is sickening and quite disgusting to hear or bear!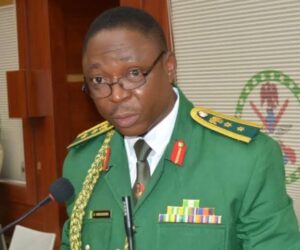 If any well-meaning Nigerian would care to seek the truth, here are a few questions to ponder regarding this Eastern Nigeria agenda:
(1) Why is the government always so quick to call in a military strike against people in the South-East parts of Nigeria yet leave the entire northern region to continue flowing with blood and insecurity?
Are they trying to tell everyone in the country that people's lives in the South-East are total without value while those of northern terrorists, herdsmen, and bandits are protected? With all the brazen train bombings, international airport hijack attempts, kidnappings, and public executions on our Northern highways and the States, the Nigerian Army has never been authorized to move in and "kill all unknown gunmen" under this administration.
Instead, they would swiftly deploy them to the South-East to massacre innocent and helpless Igbo youths with little or nothing to stand up for themselves. This is a massive shame on all perpetrating it and everyone enabling it with their silence too!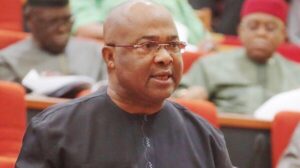 (2) Where is the so-called Commander-In-Chief and Governor sworn in to protect and defend the people of Imo State? What role has the Imo State Governor Hope Uzodinma played in securing the lives of his people or is he just a puppet who is being controlled by the 'Cabal'?
That last question is purely rhetorical because we already know he is. Someone should kindly help us remind the governor, though, that posterity will never forget nor forgive all these atrocities he is aiding and abetting in Imo State, and one day he and his entire lineage will pay for all the innocent lives wasted and bloodshed under his enabling watch!
In a statement issued on Monday, April 18, 2022, the Army Public Relations Director, Brigadier General Onyema Nwachukwu, confirmed that troops of the 34 Artillery Brigade Nigerian Army (NA) recently "neutralized a member of IPOB and its armed affiliate Eastern Security Network(ESN) at Ihioma Community in Orlu Local Government Area of Imo State."
What that statement does not reveal is the true nature of those engaged and killed by these soldiers and the actual number of casualties they have left behind.
One sure thing is that the world will not be quiet forever, and one day, every single person involved in these mindless killings and targeted genocide will be fished out and summarily dealt with. Until that day of redemption comes for the people of South-East Nigeria, and indeed every common person in this blessed country, though, we can only say this short prayer: May God help the good people of Imo State and be with us all in these trying times, Amen!