A video made it to social media on Wednesday March 23rd, 2022, and it has since generated a lot of engagement with diverse comments on the issue it presented.
Honestly, it is not our style here at Mgbeke to get involved in messy and unfounded allegations of infidelity such as this. But, after watching this clip several times over, something struck a deep chord in me, and some very vital lessons presented themselves here as I observed.
Firstly, though, let's talk about what the video is all about. According to the voice of the man speaking in the background, this lady shown in the video is an "adulterous woman" that chose to flee from her matrimonial home in the dead of the night because he allegedly confronted her about her numerous affairs.
The man who appears to be her husband claims that the lady is always on her phone with "several boys all night." When he confronted her about her philandering ways, she denied it all. He then proceeded to demand that she hand over her sim card so that he would have direct access to her calls and chats in the future, but she opted to risk her life by fleeing in the dead of night (as shown in this video) instead.
As much as no one prays to have an unfaithful partner, there are a few things about this man's story, and the video we can see that does not add up.
So, for the records, this is not an opinion to take sides with any of the two parties, but one to present a few bugging questions and perspectives that this video raises in our mind. Come and let us reason this together now, please.
(1) What if this lady discovered something dreadfully horrifying about the man she married? Has anyone even allowed that thought to come through in your minds?
We all love to line up villains and stone them until they die in a classic firing squad style. A lot of ugly things happen in some 'miserable' marriages and relationships daily, and one cannot blame many people for being so edgy and unforgiving when it comes to issues of infidelity and betrayal like this.
However, we are humans before anything, and a key advantage of being human is our ability to analyze situations rationally. So, what if this lady has stumbled upon something mortally frightening in that house and decided to flee for her life instead of taking any chances?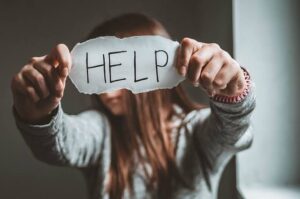 The efforts, pain, and eventually broken ligaments she must have suffered from that terrible fall in the video should not just be over surrendering her sim card, don't you think? The level of desperation that could make a person attempt to scale a security wall as high and fully mounted with sharp barbed wires like this shouldn't be over a mere sim card that she could have just destroyed or chewed if she was this desperate not to let her husband have it!
To us, this looks more like a person fleeing from mortal danger and running for her life than a person fleeing from the shame of being discovered as an adulteress barely less than two months after her wedding.
(2) Where was her "loving husband" when she got out of the house and pulled off this daring escape? This was in the middle of the night, see? Are there no security guards in that compound? If not, why didn't she use the main gate to leave then? Why hide and escape from your own house like a thief or a kidnap victim if you're not in mortal danger if found fleeing?
This video shows a person fleeing more in fear and secrecy borne out of fear for her life than this image of a "fleeing adulterous and frivolous new bride" the man's narration on the video tries to make us see.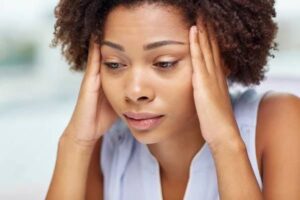 (3) It is very convenient to level accusations against a person who is unavailable or unable to present their version of the matter. Even the good book says that the one who comes forward first seems good until another comes and disproves him (paraphrased).
As emotional and touchy as this issue may be for many people, we shouldn't forget that judgment passed on the testimony and account of only one party can never be a fair and accurate representation of justice!
I would much rather hold my peace till the lady in this video comes forward with her story. Then we can see and know the whole truth from both perspectives and accounts.
I sincerely hope she is at least safe wherever she is presently, though, and is taking care of the wounds from that nasty fall off the fence. May God be with us and keep us safe from mortal and verbal danger always, Amen