Ondo State Police Arrest Man For Impregnating And Attempting Abortion For Daughter
A man, Sunday Udoh, 38, has been arrested by the Ondo State Police Command in Nigeria after he recently tried to arrange an abortion for his daughter, who he had allegedly impregnated.
An indigene and resident of Ile Oluji Town in the Ile-Oluji/Oke Igbo Local Government Area of Ondo State, this incest had reportedly been going on between Sunday and his daughter, 15, but no one knew of their abominable acts before.
According to reports, Sunday was arrested while trying to arrange for his daughter's abortion at a local health center in their area.
Speaking to members of the public, the Ondo State Police Public Relations Officer, Mrs. Funmilayo Odunlami, said that the case had been transferred to the Criminal Investigation and Intelligence Department of the command for further investigation.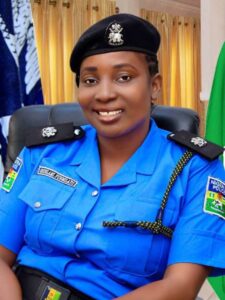 "During the investigation, it was revealed that the suspect was attempting to procure an abortion for his 15-year-old daughter with whom he had been having sexual intercourse.
The case is currently being handled by the Gender Office of the State Criminal Investigation and Intelligence Department in Akure," Mrs. Funmilayo said.
As alarming as this case is, it proves that there is no secret under the sun and, one day, an evil person will be exposed, and their works will catch up with them.
It also teaches us to be our neighbor's keeper as much as we can because much of this heartbreaking incident may have been avoided if there had been people around who had paid more attention to the teenage girl.
Anyway, may God continue to deliver us from evil, Amen.